Posts: 9881
Joined: Wed Jul 01, 2009 10:10 pm
Location: Packing my stuff and moving to Denver like you should be doing

You might like:
SECRET SUBWAY STATION
NEW YORK - A new stop was opened on the 6 Train in New York. "City Hall" Station takes you back in time.
Hidden deep under New York City, a "secret" subway stop was just reopened. City Hall station, is a beautiful structure that opened in 1904, but has been out of use for decades, can be seen by riders … if they know how to make the journey.
To get to the City Hall station you have to stay on the train. A conductor - Fritz Barnkopf will come through the trains and ask you for the secret password. Hint: "Teddy Roosevelt."
The brave riders who make it to City Hall station, say that it is a magical experience. "You literally go back in time. You leave New York in 2010 and you arrive in New York 1904. You become a time traveler."
Many say that Fritz Barnkopf is a ghost from 1904 and he just wanders the train and subway station around City Hall Station. Others are skeptical. "Ah, he's just another New York freak, dressing up in a weird get-up," said Sal Grimaldi of Brooklyn.
WWN did find a photograph of Fritz Barnkopf. Have you seen him on the 6 train?
And here are more photos of City Hall station. Photos by John Paul Palescandolo.
So why was the station closed so many years ago? Some say the curved tracks made it dangerous because there were "big gaps" in between cars that were dangerous to passengers. Others say it's because of the Ghost of Fritz Barnkopf.
FAIR USE NOTICE.
Section 107 of the US Copyright Law. In accordance with Title 17 U.S.C. Section 107, . http://www.law.cornell.edu/uscode/17/107.shtml

---
Posts: 933
Joined: Tue Nov 02, 2010 9:40 pm
Who knows why it was closed - but it's an elegant structure.
"In the wardrobe of my soul ... in the section labelled 'Shirts'"
---
Posts: 412
Joined: Wed Dec 09, 2009 3:17 pm
Isn't that the subway from the ninja turtles?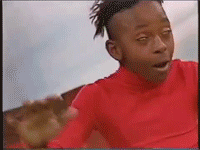 ---
Posts: 225
Joined: Tue Sep 08, 2009 4:37 am
theres acouple in Toronto that u have to run through the tunnels realy fast to get to .they film commercials and shit in thoughs ones but fun to explore plus the danger factor.3rd rail
aaaaaaahhh!
---
Posts: 587
Joined: Thu Aug 12, 2010 1:15 am
Location: Halling UK
Wow that's awesome. It sure has got that elegant early 1900's look about it. Would love to go there and have a look around myself. I always wanted to go to America when i was a kid. Always wanted to go to Disney world Florida, New York City all those famous places right across the whole of the USA. With the current state of affairs over there at the moment, i.e the police state. I think i'll pass. It's bad enough here in the UK. Nowhere near as hopeless as over there though.
"People spend all their lives worrying that something will happen to them. Eventually they end up in their final days of life. When suddenly they realize they've spent so much time worrying. They infact never lived at all". -Myself
---
---
Posts: 7
Joined: Sun Oct 17, 2010 6:55 pm
It is beautiful, one day I might see it .
---
Posts: 994
Joined: Thu Sep 02, 2010 9:27 am
Cool bedtime story. I'll try it next time I'm in New York.
---
Posts: 34
Joined: Tue Apr 27, 2010 6:30 pm
If you want a GREAT story (fiction) that heavily involves those tunnels and stations (and might keep you out of them) read:
"
Reliquary
is the 1997 New York Times best-selling sequel to Relic, by Douglas Preston and Lincoln Child. The legacy of the blood-maddened Mbwun lives on in "Reliquary", but the focus is shifted from the original museum setting to the tunnels beneath the streets of New York City."
Wikipeda
In this, our hero, Aloysius X. L. Pendergast, is almost as accomplished as Doctor Who without the advantage of a TARDIS to get him back to the surface in a hurry.
All the Pendergast stories are gripping reads.
---
Related topics

Replies
Views

Last post