Posts: 633
Joined: Mon Mar 07, 2011 4:07 pm
Location: Fullerton,CA,USA
She has got the Illuminati written all over her. If you watch one of her music videos she is dancing/singing in front of a black, white, and red triangle. Black, White, and Red are the Illuminati colors.
Jesus Hates Dinosaurs.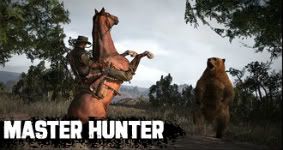 ---
she is a he... he may being interested in satanism but more then a bitch he will never get!
Indeed mind trick here mind trick there (for the stupid ones) blabla here blabla there and doing things to help other people but when it comes to pay them out he just keeps all the money and just give the organization a small piece of the amount , that Hybrid thing poison our children heads with filth ... If you can't see that he is a puppet of something that doesn't mean shit (they will find it out when it is to late) then there is something wrong with you perception. . .
---
Posts: 19
Joined: Mon Oct 10, 2011 11:13 am
otoel wrote:

mediasorcerer wrote:i wonder what happens when you play her songs backwards?

You dont have to play her music backwards in order to see whom she works for...

I challenge you to watch her latest music video "Love you like a love song"

And to tell me that it is normal to show the Star of Sirus shining over Hermes while Selena lies on top of a triangle. Also she does the "sign of baphomet" while playing with a hula hoop (obviously representing Saturn) I am too lazy to get the pics now, I promise I will make a huge post tomorrow exposing everything from her predecessor till today. (ye she is a "sequel" to another project of theirs that failed)
and the black and white checkered floor
---
mediasorcerer wrote:i wonder what happens when you play her songs backwards?
They sound better!
------------------------------
canubis wrote:
a hill goes up not digs itself into a grave newbie.. lol i made the word LOL in 95 on ms CHAT orels ill be saying ROFLMAO fkn n00b
---
Related topics

Replies
Views

Last post