Posts: 2703
Joined: Mon Feb 22, 2010 3:23 am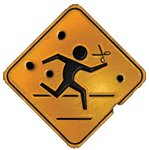 Disclosing bullshitters since 1969.
---
there's a lot of it about
---
very interesting stuff, thanks for posting
"All that is necessary for the triumph of evil is that good men do nothing." ~Edmund Burke
---
Posts: 950
Joined: Sat Apr 10, 2010 5:52 pm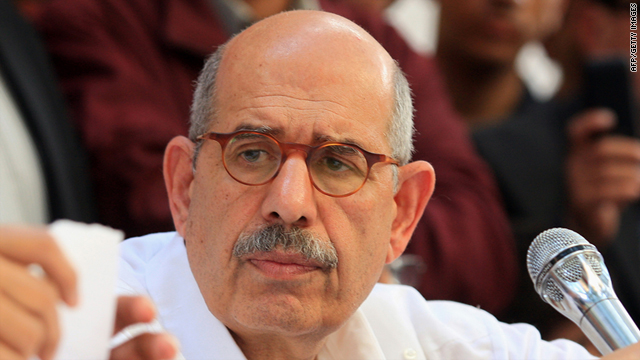 (CNN) -- Egypt's security agencies are bracing themselves for anti-government protests Tuesday, with thousands expected to demonstrate against corruption and failing economic policies.
Protest organizers said they hope to capture the regional momentum for political change set by Tunisians, who 10 days ago forced the collapse of Zine El Abidine Ben Ali's 23-year rule.
The Egyptian government has not issued permits for Tuesday's planned protests.
In an interview released Tuesday with state-run al-Ahram newspaper Interior Minister Habib Adly warned that "the security agencies are able to stop any attempt to attend" the demonstrations and called the efforts of the "youth staging street protests ineffective."
By early Tuesday morning, more than 90,000 people throughout the country had pledged to participate in the event in a Facebook group called "We Are All Khaled Said," named after an Alexandria activist who was allegedly beaten to death by police.
The group demands raising the minimum wage, sacking the interior minister, creating two-term presidential term limits and scrapping existing emergency laws that the group says "resulted in police control" over the people and the nation.
To highlight the role of police corruption, organizers tapped January 25 -- Police Day and a national holiday -- to hold protests.
Amnesty International released a statement Monday "urging the Egyptian authorities not to crack down" on the planned nationwide demonstration.
The banned Muslim Brotherhood, the biggest organized opposition to Egyptian President Hosni Mubarak's regime, stated that it will not have official presence on Tuesday's protests, but some its members "have reportedly been summoned and threatened with arrest and detention" if they attend and protest, Amnesty International said.
It was not clear whether opposition leader and Nobel Peace laureate Mohamed ElBaradei would attend the planned demonstrations. However, he posted statements supporting the effort on his Twitter account.
He also issued a video statement released Monday on YouTube addressing policemen.
"I sympathize with you because sometimes you are asked to do things that you do not want to do," ElBaradei said.
"One day, I hope that you will regain your role as the protectors of the people; rather than protectors of ... fraud elections. I am sure that every one of you deep inside is looking forward to the day that his role will again be with the people and a part of them, rather than against them," he added.
Public sentiment against state security forces has grown recently with alleged videos of police brutality shown on the Internet. A recent report from Human Rights watch said the problem is "epidemic" and "in most cases, officials torture detainees to obtain information and coerce confessions, occasionally leading to death in custody."
Some other human rights groups -- like the Arabic Network for Human Rights -- have drawn a comparison between Egypt and Tunisia at the time of Ben Ali in terms of the level of government corruption and police brutality.
Interior Minister Adly dismissed any such comparisons, calling it "propaganda" that had been dismissed by politicians as "intellectual immaturity."
But Nahla, who plans to attend the Tuesday protests, disagrees. She wrote in an online post, "I hope the [Tunisia-style] revolution will be taught in history. And that Egyptians will learn in school later about the January 25th revolution."
Designed To Give A Damn!
---
Its starting
good luck to em!
"All that is necessary for the triumph of evil is that good men do nothing." ~Edmund Burke
---
the musslim brotherhood are like sharks,when they smell blood they attack
they know mobarak is very sick and dont have much longer to live
if you saw him on his tv appearance when he condemn the church bombing he looked like hell,lost alot of wight and had a ton of makeup on his face
---
that's common procedure in those regiments , for example turkey had a 2 years ban
on youtube ,then they lifted it ,an then banned it again , Iran have heavy censorship
on the net , and the Palestinian authority blocks Al Jazeera in the last few days .
Report: 5 Arab states could go the way of Tunisia
A report by Foreign Policy magazine, a leading U.S. journal on international affairs, listed
five countries whose regimes could be overthrown by a Tunisian-style revolt. They were identified as Algeria, Egypt, Jordan, Libya and Sudan.
"A government that crushes dissent and censors the media might preside over relative prosperity and make the trains run on time, but its real stability remains in doubt as long as its citizens cannot express grievances through peaceful and open channels," Eric Goldstein, deputy Middle East and North Africa director at Human Rights Watch, said.
Foreign Policy cited food and unemployment riots in Algeria in December and January. The magazine also cited concerns that the brother of Algerian President Abdul Aziz Bouteflika was trying to succeed the ailing 73-year-old leader.
"Although Bouteflika's regime is unpopular and increasingly undemocratic, it's not nearly as repressive as was Ben Ali's, which may make it harder for the opposition to build a mass movement for its ouster," the report said. "Additionally, there are no signs that Algeria's influential trade unions or opposition groups are willing to support the rioters — who are mostly unemployed youths at this point. Perhaps in an effort to avoid association with Bin Ali, Bouteflika has wished success to Tunisia's new government."
Egypt
has also been vulnerable to massive unrest, including food demonstrations as well as suicide protests. So far, at least three people have set themselves on fire in protest of the policies of the regime of President Hosni Mubarak. The opposition has already warned of a Tunisian-style revolt.
The report said street protests have also been sparked in
Libya
despite the removal of duties on imported food. Some of the protests have been posted on Youtube amid reports of infighting within the Gadhafi family.
Jordan and Sudan
have also been struggling with rising unrest. The regime of Sudanese President Omar Bashir has been threatened with secession by the south as well as protests in Khartoum, while Jordan faced rising unrest sparked by high food prices and unemployment. Jordan's Queen Rania received an online message that she should begin "palace-hunting in Jedda," the new Saudi haven of Bin Ali.
"An unpredictable new parliament and double-digit unemployment have led some analysts to question his [Jordan's King Abdullah] grasp on power," the report said.
http://www.worldtribune.com/worldtribun ... _01_24.asp
---
Posts: 2703
Joined: Mon Feb 22, 2010 3:23 am
Aww, fuck...
i already see that this thread is going to be another Jews vs. Muslims one.
Again...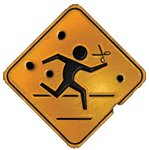 Disclosing bullshitters since 1969.
---
Posts: 2776
Joined: Tue Feb 10, 2009 4:05 pm
Location: Southeast States
The Egyptian government has not issued permits for Tuesday's planned protests.


"We don't need no stinking permit" to voice an opinion. This alone is reason to protest.
Sometimes, simple is better
---
edgarrothstein wrote:Aww, fuck...

i already see that this thread is going to be another Jews vs. Muslims one.

Again...
Na ,the anti Jews/Israel/Zionists DTV group usually ignores events in the middle
east that israel is not involved with ,it interferes with their world view that israel
is the source of all evil so they just pretend it doesn't exist..
but ...
now that you stated it, it might turn to be a self fulfilling prophecy
---
Related topics

Replies
Views

Last post