---
Posts: 6440
Joined: Sat May 14, 2011 10:00 pm
Location: Zin-Uru
As long as your loyal to "Lucifer" and can read from a teleprompter you can be a politician, even if your born in Kenya!
It was written in prophecy that a Gelfling would end Skeksis rule...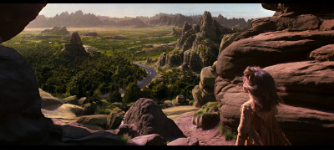 https://www.youtube.com/user/kinninigan
---
---
demobe wrote::lol:

[youtube]6r9DEPMxHQU&feature[/youtube]
Hey Demobe, outstanding ..............
I almost pissed myself from laughing so hard at the govt speak.
LOLZ.
kudos mate, keep it up.................
cheers.

Beer acquisition continues up to the point of some form of saturation and is driven on a course directed by the path of least resistance to the fridge
---
---
Posts: 627
Joined: Tue Oct 07, 2008 12:50 pm
"And when they want a lawyer... You tell em to 'Shut up!'"

"You're time has expired"
Good stuff mobe
Z҉A҉L҉G҉O̚̕̚ Z҉A҉L҉G҉O̚̕̚ Z҉A҉L҉G҉O̚̕̚

H҉̵̞̟̠̖̗̘Ȅ̐̑̒̚̕̚ IS C̒̓̔̿̿̿̕̚̚̕̚̕̚̕̚̕̚̕̚OMI҉̵̞̟̠̖̗̘NG > ͡҉҉ ̵̡̢̛̗̘̙̜̝̞̟̠͇̊̋̌̍̎̏̿̿̿̚ ҉ ҉҉̡̢̡̢̛̛̖̗̘̙̜̝̞̟̠̖̗̘̙̜̝̞̟̠̊̋̌̍̎̏̐̑̒̓̔̊̋̌̍̎̏̐̑ ͡҉҉
---
---
Related topics

Replies
Views

Last post