---
Posts: 6332
Joined: Sat May 14, 2011 10:00 pm
Location: Zin-Uru
As long as your loyal to "Lucifer" and can read from a teleprompter you can be a politician, even if your born in Kenya!
It was written in prophecy that a Gelfling would end Skeksis rule...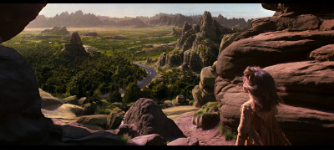 https://www.youtube.com/user/kinninigan
---
---
demobe wrote::lol:

[youtube]6r9DEPMxHQU&feature[/youtube]
Hey Demobe, outstanding ..............
I almost pissed myself from laughing so hard at the govt speak.
LOLZ.
kudos mate, keep it up.................
cheers.

.
"What a pity if he logged into a porn channel we could see him for the wanker he is." - Toxic32
---
---
Posts: 627
Joined: Tue Oct 07, 2008 12:50 pm
"And when they want a lawyer... You tell em to 'Shut up!'"

"You're time has expired"
Good stuff mobe
Z҉A҉L҉G҉O̚̕̚ Z҉A҉L҉G҉O̚̕̚ Z҉A҉L҉G҉O̚̕̚

H҉̵̞̟̠̖̗̘Ȅ̐̑̒̚̕̚ IS C̒̓̔̿̿̿̕̚̚̕̚̕̚̕̚̕̚̕̚OMI҉̵̞̟̠̖̗̘NG > ͡҉҉ ̵̡̢̛̗̘̙̜̝̞̟̠͇̊̋̌̍̎̏̿̿̿̚ ҉ ҉҉̡̢̡̢̛̛̖̗̘̙̜̝̞̟̠̖̗̘̙̜̝̞̟̠̊̋̌̍̎̏̐̑̒̓̔̊̋̌̍̎̏̐̑ ͡҉҉
---
---
Related topics

Replies
Views

Last post