Posts: 11827
Joined: Wed Apr 22, 2009 2:08 am
NO.
Belize mob torches Aspen couple's home, crocodile sanctuary
A former Aspen couple are reeling from the loss of their Belize house and crocodile sanctuary, which were burnt to the ground Sunday morning by an angry mob of villagers.
Sunday's rampage was reportedly instigated by approximately 100 indigenous Mayans, who stormed the property of Cherie and Vincent Rose while they were away. The couple has since moved from their home in Punta Gorda, located on the Caribbean coast off southeastern Belize, to an island in the northeastern region of the Central American country.
"We're still trying to come out of shock," said Vincent Rose, 49, in a telephone interview Wednesday, adding that he and his wife feel "80 percent safe."
The Roses have deep Aspen ties. They wedded atop Aspen
The Rose home in Belize after it was torched. (courtesy American Crocodile Education Sanctuary | )
Mountain in 2002 before moving to Belize in 2004. Cherie Rose, 44, once taught snowboarding at Buttermilk. Vincent Rose spent his summers in Aspen starting in 1980, before moving here full time in the 1990s. A general contractor, he ran Bear Construction.
The mob torched the property because they believed two missing children were captives at the Rose home, which sits next to their nonprofit American Crocodile Education Sanctuary. Some news outlets reported the mob,
acting on the advice of a psychic
, believed the children had been fed to the crocodiles.
mayans...don't fuck with 'em
---
Posts: 412
Joined: Wed Dec 09, 2009 2:17 pm
Why didn't they just slaughter the crocodiles?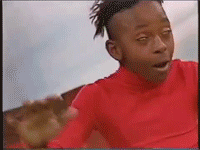 ---
Related topics

Replies
Views

Last post