---
---
Kinninigan wrote:

The57ironman wrote:.

...........

....support your local whores...

i am a third rank whore!
At least made the list Kinni!Great to see you guys back in action.
Did somebody press the wrong button or summink?
---
---
Posts: 3011
Joined: Tue Jun 08, 2010 10:47 am
I'm still steaming on the 500 plus posts I lost.
I still find it hard to believe that a modern server with a Raid system probably type 2 can have such a critical
failure and lose it's partition on all hard disks that were being striped to.
I sugguest a raid 2 configuration should be the minimum employed by disclose.tv servers
in the future.
https://en.wikipedia.org/wiki/RAID
I suppose abovetopsecret being owned and run by DHS won't get attacked like disclose.tv will.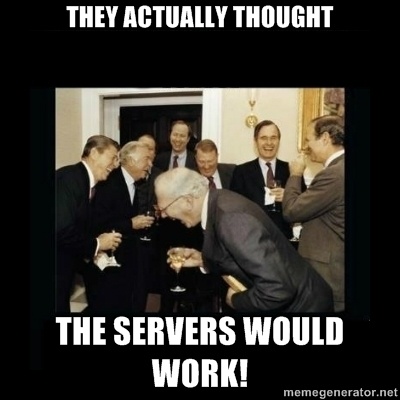 Johnnybot losing all his posts is the only silver lining I see.
Live by the Terror, Die by the Terror.
---
Ishtar77 wrote:welp, yea, lost my name, supporting,
yours truly, Pele
good ta see ya back pele, i lost all as well, but hey look i got half a star already
just gotta figure out how to get me avatar back up
The more people i meet, the more i like my dog
---
Posts: 2652
Joined: Sun Apr 11, 2010 6:51 pm
Location: Questioning Building 7,.......... Stop HAARP ..........Stop HydroFracking
ratrodrob wrote:

Ishtar77 wrote:welp, yea, lost my name, supporting,
yours truly, Pele

good ta see ya back pele, i lost all as well, but hey look i got half a star already

just gotta figure out how to get me avatar back up
Hello to you both. We will get back to normal quickly

---
Hurtswhenipee wrote:

ratrodrob wrote:

Ishtar77 wrote:welp, yea, lost my name, supporting,
yours truly, Pele

good ta see ya back pele, i lost all as well, but hey look i got half a star already

just gotta figure out how to get me avatar back up

Hello to you both. We will get back to normal quickly
hi back at ya HURTS, your right mate, all will be good soon, just a shame to lose all those memories and conversations
The more people i meet, the more i like my dog
---
---
Posts: 16
Joined: Thu Jun 13, 2013 7:59 am
need I say more
---
Related topics

Replies
Views

Last post