Posts: 331
Joined: Sat Jul 04, 2009 1:09 am
Watch closely at 1:55 to 2:22... Be interested to know what others know ;)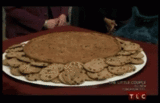 Happiness is subjective ;)
---
Posts: 8435
Joined: Sat May 30, 2009 6:37 am
That was some tap dance!

I wonder why he no longer needed his umbrella at the end but passed it instead to the passerbyer?
What a long strange trip it's been..............
---
All hail the pharmacy,is this what you mean....
---
Posts: 2788
Joined: Thu Oct 28, 2010 6:39 pm
Location: Oceanic 815
@ Lucid, it truly wouldn't be "singing in the rain" if he himself wasn't in the rain now....
---
Posts: 21113
Joined: Thu Jul 22, 2010 3:20 am
Location: Odin's Palace
what's mahout?....and the egyptian sphynx's ?...wtf?twin towers....ooo...

interesting backdrop eh'?
if you don't like my opinions....please lower your standards
.
---
Related topics

Replies
Views

Last post