Posts: 331
Joined: Sat Jul 04, 2009 2:09 am
Watch closely at 1:55 to 2:22... Be interested to know what others know ;)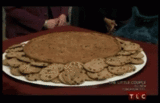 Happiness is subjective ;)
---
Posts: 8431
Joined: Sat May 30, 2009 7:37 am
That was some tap dance!

I wonder why he no longer needed his umbrella at the end but passed it instead to the passerbyer?
What a long strange trip it's been..............
---
---
Posts: 2788
Joined: Thu Oct 28, 2010 7:39 pm
Location: Oceanic 815
@ Lucid, it truly wouldn't be "singing in the rain" if he himself wasn't in the rain now....
---
Posts: 18896
Joined: Thu Jul 22, 2010 4:20 am
Location: underneath the circumstances
what's mahout?....and the egyptian sphynx's ?...wtf?twin towers....ooo...

interesting backdrop eh'?
...you know it's autumn in New England
....when you have to run your air conditioning and heat...
in the same day..
---
Related topics

Replies
Views

Last post