---
---
---
Last edited by
Dirtyrabbit
on Fri Mar 20, 2009 7:45 pm, edited 1 time in total.
---
Good post,thanks,we should become independent from the system as much as we can cos it dont work....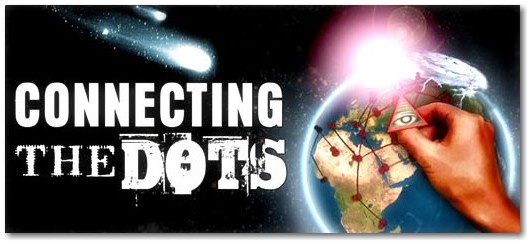 ---
This isnt solar power, but i think this guy deserves all the attension and credit possible for what hes done and continues to do.
[disclosetv]<embed src="http://www.disclose.tv/embedPlayer.php?vid=cddda763c373ae058fc6b0c15" flashvars="config=http://www.disclose.tv/videoConfigXmlCode.php?pg=video_20210_no_0_extsite" quality="high" bgcolor="#000000" width="425" height="355" name="flvplayer" align="middle" allowscriptaccess="always" type="application/x-shockwave-flash" pluginspage="http://www.macromedia.com/go/getflashplayer" allowfullscreen="true"><br><a href="http://www.disclose.tv/action/viewvideo/20210/">Windmill</a>[/disclosetv]
Kill em all and let god sort them out!

Atheism is a non-prohet organisation.
---
OMG!! solutions?!?! Rabbit to renegade! You mean we don't have to just be afraid and wait for government vouchers?
seriously though ... nice work. Its nice to cut through the fear threads and posts and see real solutions.
Love, ingenuity, health, and unity are what we need to get through this next year and beyond.
Our fear should have peaked long ago... lets start to help ourselves and our neighbours.
Peace.
---
Out West, Catching Raindrops Can Make You an Outlaw
DENVER — Every raincloud that passes over her eastern Colorado ranch tempts state Rep. Marsha Looper to break the law.
A long, hard drought has settled across the land, and on those rare occasions when the sky opens, Ms. Looper longs to set out some rain barrels to collect the bounty for future use. She'd like to use the rain to grow hothouse tomatoes. But she refrains.
"I don't want to get thrown in jail," she explains.
It is, in fact, illegal in Colorado to collect rainwater. State law is vague about the penalties, except to say that violators can be taken to court and ordered to pay damages. The state lacks the resources for vigorous enforcement and fines are extremely rare, officials say. Still, the law is the law — and so Ms. Looper has set out to change it. This might just be her year.
Colorado, like most Western states, lives by a rigid and byzantine knot of water laws. Vast quantities of river water are made available, free of charge, to a variety of public and private interests, including oil companies, ski resorts, fire districts and breweries. The international food conglomerate Nestlé has applied for a permit to draw water from a Colorado aquifer and sell it in plastic bottles under its Arrowhead brand.
read more here
http://online.wsj.com/article/SB1237942 ... ss_US_News
---
Related topics

Replies
Views

Last post