Posts: 140
Joined: Wed Oct 10, 2012 8:14 pm
Do you smell it?
Something bad is about to happen.
Any clues?
I'm really scared like never.
Is like a thousand demons had been released from their prison and are hovering thru the skies.
Do yo feel it?

---
Posts: 1
Joined: Sun Nov 04, 2012 10:15 pm
yes!i feel nervus to day!! hop its nothing!!
[disclosetv][/disclosetv]
---
Posts: 17819
Joined: Thu Jul 22, 2010 4:20 am
Location: babysitting
.
..... If you can't be kind, at least have the decency to be vague.......
.
---
---
Posts: 6235
Joined: Sat May 14, 2011 10:00 pm
Location: Zin-Uru
theres something in the air...its called chemtrails
It was written in prophecy that a Gelfling would end Skeksis rule...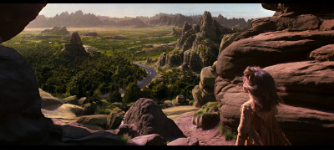 https://www.youtube.com/user/kinninigan
---
Posts: 9620
Joined: Sun May 20, 2012 3:24 pm
Rich316 wrote:Nah, beautiful day outside today. No 1000 demons here! only birds singin'
Too funny because in my case that's true. Really nice weather here in Florida and no signs of demons...unless those birds are demons in disguise.
---
---
---
---
Posts: 83
Joined: Tue Apr 24, 2012 4:45 am
I bet some Dtv viewers put on foil hats after reading this post
---
Related topics

Replies
Views

Last post