Posts: 3053
Joined: Wed Oct 06, 2010 7:31 pm
Location: Looking for a city, not built by man!
---
Posts: 3053
Joined: Wed Oct 06, 2010 7:31 pm
Location: Looking for a city, not built by man!
---
---
Posts: 3053
Joined: Wed Oct 06, 2010 7:31 pm
Location: Looking for a city, not built by man!
---
I could understand all the "something big is on it's way" phenomena if we've had the internet and TV since hundreds or thousands of years.
Then we could compare those changes that are going on. But that's not the case and it's not because we are aware of something, that this something started when we became aware of it. Nature does it's thing and if it doesn't fit in our little human plan we act like there's some supernatural force that's trying to piss us off. Maybe we should try to change our arrogance towards nature and accept that we are not that important and that nature doesn't need us.
---
Posts: 1097
Joined: Sun Sep 16, 2012 1:21 pm
Location: "In life's litter tray......"
I think its human nature to 'humanise' the Earth's environment and the actions that nature enacts upon this planet. The human mindset may appear to have evolved and many claim that its intelligence has grown over the centuries, but sadly (imao) it has not.
In medieval times, if cows died in the village, it was the work of the devil or witchcraft - they had 'humanised' the incident, which was probably just illness. We now see all sorts of natural disasters through TV, papers, radio or the internet and some claim its signs of 'end times' - again they 'humanise' something that is far from human - nature. The ancients called the Flood a work of 'God' when in fact it was probably just a very very big flood, and what better way to explain the disaster, than 'humanise' it or in this case, religionize it (is there such a word?) as if sonmething actually controlled nature.
That made them (the humans) feel better about things I suspect.
Personally, I think its just nature doing its thing, as it always has and always will. Just that with IT and our modern methods of communication we see more of it!
A good example!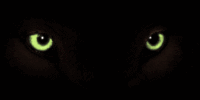 ---
Posts: 140
Joined: Wed Oct 10, 2012 8:14 pm
Truthdefender wrote:A woman in labor before birth experiences painful contractions which get closer and closer together as the birth nears. The Bible uses this analogy repeatedly to describe the End of the Age. Because of this, I believe the major events and happenings around the world, be it earthquakes, storms, wars, UFOs--will become more and more prevalent as we are already witnessing. These escalations are becoming easier and easier to plot on a graph which demonstrates this pattern.


Jesus talk about these events very clear, but we are not understanding.
When Jesus said the people will be scared of what is coming to the Earth, and people almost dying just by the impression of roaring waves, He is basically saying a comet or asteroid will hit our planet, and people will tremble seen that because it will not be a sudden strike but several days or weeks seeing the comet or asteroid on the skies and feeling its gravitational pull over the seas before it crash. It will be horrible to see that object on the skies fearing our own dead. And will all probabilities when this comet come it will be too late for NASA or other agencies to alert or save the people, probably because NASA is not considering that they could lose every satellite communication before if a big solar storm emerges and hit the system and the electrical grid. They are too confident about their equipment and satellites to detect foreign objects, but what if they lose everything? What if the world return to an era of no electrical grid? How NASA then will alert the people? By radio? In a world of chaos? Yeah Right, NASA. There is nothing to fear, but you.
---
---
Posts: 140
Joined: Wed Oct 10, 2012 8:14 pm
Nelusmc wrote:TheClarificator

I still want to know more about your dreams you've been having lately.
JUST ASK I will tell.
Post your questions on the thread.

---
---
Related topics

Replies
Views

Last post