Posts: 10120
Joined: Wed Jul 01, 2009 9:10 pm
Location: Packing my stuff and moving to Denver like you should be doing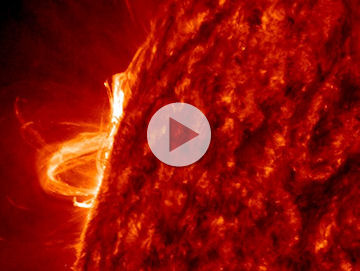 HERE COMES TROUBLE? The northeastern limb of the sun is literally bursting with activity. Click on the image to set the scene in motion:
NASA's Solar Dynamics Observatory recorded the flare during the early hours of July 8th. It heralds the approach of a sunspot--possibly a big one--that has been erupting on the far side of the sun for days. A notable blast on July 6th hurled a bright CME over the limb. If a cloud like that hit Earth, geomagnetic storms and auroras would almost surely ensue. Stay tuned.


spaceweather.com
FAIR USE NOTICE.
Section 107 of the US Copyright Law. In accordance with Title 17 U.S.C. Section 107, . http://www.law.cornell.edu/uscode/17/107.shtml

---
Related topics

Replies
Views

Last post