"I'm not gonna tell you what to do, but here's his address..."


Antiwar.com
---
Spike got mixed up in the politics of the situation, like so many, and didn't think about how this scenario played out. Yes, it was a tragedy, split second decisions - but racism was not involved and Spike hopped on that bandwagon.
Around conservatives I sound like a liberal, and around liberals I sound like a conservative.
---
Posts: 1297
Joined: Sun Sep 16, 2012 12:21 pm
Location: "In life's litter tray......"
The bottom line with this tale is 'consequences'.
I liked the female broadcaster at the end, when she said that the internet was no 'magical wonderland' and things can have 'consequences'.
At least Spike took the flack and admitted he was stupid to do it.
But the real result for that old couple could have been horrific had some enraged reader decided to take the law into their own hands.
Just like in real life, some actions on the internet can have serious 'consequences'.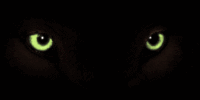 ---
Posts: 11855
Joined: Wed Apr 22, 2009 2:08 am
the moral of this story:
people are fucking stupid.
---
Related topics

Replies
Views

Last post