Posts: 2896
Joined: Mon Mar 15, 2010 7:23 pm
Location: The beach
help-please-police-chiefs-resigning-t16206.html?hilit=%20oath%20keepers
torofamily wrote:

Oath Keepers

web sight

http://oathkeepers.net/

Declaration of Orders We Will NOT Obey

http://oathkeepers.org/oath/2009/03/03/declaration-of-orders-we-will-not-obey/1. We will NOT obey orders to disarm the American people.

2. We will NOT obey orders to conduct warrantless searches of the American people

3. We will NOT obey orders to detain American citizens as "unlawful enemy combatants" or to subject them to military tribunal.

4. We will NOT obey orders to impose martial law or a "state of emergency" on a state.

5. We will NOT obey orders to invade and subjugate any state that asserts its sovereignty.

6. We will NOT obey any order to blockade American cities, thus turning them into giant concentration camps.

7. We will NOT obey any order to force American citizens into any form of detention camps under any pretext.

8. We will NOT obey orders to assist or support the use of any foreign troops on U.S. soil against the American people to "keep the peace" or to "maintain control."

9. We will NOT obey any orders to confiscate the property of the American people, including food and other essential supplies.

10.We will NOT obey any orders which infringe on the right of the people to free speech, to peaceably assemble, and to petition their government for a redress of grievances.


[youtube]<object width="425" height="344"><param name="movie" value="http://www.youtube.com/v/bJz76kmxYes&hl=en_US&fs=1&"></param><param name="allowFullScreen" value="true"></param><param name="allowscriptaccess" value="always"></param><embed src="http://www.youtube.com/v/bJz76kmxYes&hl=en_US&fs=1&" type="application/x-shockwave-flash" allowscriptaccess="always" allowfullscreen="true" width="425" height="344"></embed></object>[/youtube]

Anarchy on the horizon.

Its all preordained. There is no stopping the upcoming events. The human race has been warned throughout time. We have

chosen

not to believe.
Prominent Citizen Organized Militia Discussion Groups
Oathkeepers
http://www.oathkeepers.net/
Oath Keepers is a non-partisan association of currently serving military, reserves, National Guard, peace officers, and veterans who swore an oath to support and defend the Constitution against all enemies, foreign and domestic … and meant it. Our oath is to the Constitution, not to the politicians, and that oath will be kept. We won't "just follow orders."...
Well Regulated American Militias
http://www.wellregulatedamericanmilitias.com/
"A site for communication between different militia groups and to help others establish new groups, to share ideas, and information. To alert one another, and to defend our country and each other, should that need arise...
Three Percenters
http://www.threepercenter.org/
Roughly three percent of the population fought for liberty at any given time during the American war for Independence. With a colonial population of 2,500,000 to 3,000,000 only about 250,000 men served during the war with never more than 90,000 men serving at any given time. Historians have estimated that approximately 40-45% of the colonists supported the rebellion while 15-20% of the population of the thirteen colonies remained loyal to the British Crown...
A Well Regulated Militia
http://www.awrm.org/
Our goals is to provide a place for American Patriots to communicate with one another to create a more cohesive network of Liberty minded people who have a vested interest in ensuring the continuance of our Constitutional Republic...
United States Militia
https://unitedstatesmilitia.com/
A community of patriots, true believers in a good and free America. We believe in traditional values of faith, family and work, and in an absolute right to self preservation. We believe in self determination, in limited government, and in honoring and maintaining the republic as it was designed more than 200 years ago...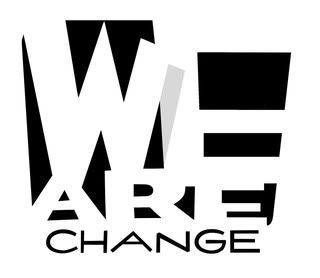 We Are Change
We Are Change (Knoxville, Nashville, Maryville)
http://www.wearechange.org/?page_id=191
We Are Change is a citizens based grassroots peace and social justice movement working to reveal the truth behind the events of September 11th, as well as the lies of the government and corporate elite who remain suspect in this crime. In addition, we are here to aid the sick and dying first responders through fundraising and social outreach programs in order to promote awareness of those who suffer from physical, emotional, and psychological traumas they received in the aftermath of 9-11...
Alarm and Muster
http://alarmandmuster.com/
The primary Mission of the Alarm & Muster (A&M hereafter) is to respond and alert its members of the limiting of personal freedom through political activity, primarily in the form of federal laws and programs of the current or any future administration, congress, and the judicial system. These alerts are not only limited to federal activity but to any form of government activity that is contrary to this countries founding documents and the intent of the founding fathers. This call tree can also be activated in the case of local or regional disasters... .
Take a stand.
LIVE EACH DAY AS IF ITS YOUR LAST AND HAVE NO REGRETS
WE ARE THE GLOBAL POLITICAL AWAKENING !
---
---
---
Posts: 2896
Joined: Mon Mar 15, 2010 7:23 pm
Location: The beach
ohj33bus wrote:I'm an oath keeper and a former Marine
Thank you. We need more people like you.
and thanks flecktarn
WE ARE THE GLOBAL POLITICAL AWAKENING !
---
Related topics

Replies
Views

Last post