misteryogi wrote:Creepy, just like all the other humming videos found online. Do you think it's possible that this is the sound of earths magnetic field or related to it somehow?
The previous humming videos were fakes. Search through the archive and you'll find them.
---
Posts: 1055
Joined: Sat Sep 19, 2009 1:55 am
Its impossible to hear anything really..... using a cheap microphone on a cell phone isnt best at all.. only if it was way over 120 db.. theres too much outside noise to really hear anything..
I have a optimus 10 band Eq with a LED spectrum analyzer (set to a test CD) and had to jack the audio really high to get a reading and this audio sits between 125Hz - 2k and its pretty flat and pretty study.. so who knows........
But this is what Im seeing:
absolutely nothing................... sorry.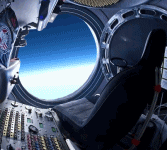 ---
Posts: 598
Joined: Mon Aug 20, 2012 8:17 pm
Location: on the outside looking in
Have you got a de-esser, that might be enough to filter out some of the white noise, then normalize the resulting audio, it might give a clearer reading.

The original sourced audio would be better for this altough I don't know if AMR compresses like MP3. The best solution would be an omnidirectional mic paired to a device that records straight to WAV, recorded at source.

Going to have to remain an unknown....
Thanks for trying Chaindrive...
"The trouble with having an open mind, of course, is that people will insist on coming along and trying to put things in it."
― Terry Pratchett
---
Posts: 6
Joined: Fri Dec 28, 2012 9:07 pm
Cia212 wrote:I have family in Bowling Green, they report nothing. But your recording sounds like a normal diesel engine.
The recording i s 18 sec. of what was humming all evening. Besides that, I have lived near interstates before and it was deff not traffic or a diesel truck but I see your comparison to the two.
---
Posts: 1055
Joined: Sat Sep 19, 2009 1:55 am
Sorry I dont have all the little toys that I guess I should have in this thing.. but I dont know what, where and how to... I still need to get a hold of SoundOnSound and ask them..

But one thing you should know, biggest pet peeve, especially in digital, is going through 500 commands just to do one little thing... BIG pain in the ass..

If you have a DAW, go for it... might have far better luck then what I just did... I just used a hiss filter. and anything else (audio scopes etc) would be just a waste.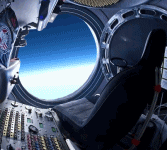 ---
Posts: 6
Joined: Fri Dec 28, 2012 9:07 pm
I am going to invest in some recording equipment and a couple programs to get a better analysis of this sound....if it occurs again. I had been hearing about reports elsewhere about strange sounds coming from sky or ground but only thought of it as a hoax, now i'm not quite sure.The recording did'nt do the sound much justice but it was coming from outside and i heard it more inside kinda like being in a box when a vibration occurs and you hear it more in the box because of the acoustics. I have also noticed subtle Shaking for the past couple months, not nothing big just small tremors that last a couple seconds. I been living here for 7 years and never heard that sound til today. Thankx to all for your input, and evaluation.
---
Posts: 388
Joined: Wed Aug 15, 2012 6:27 pm
Location: Liverpool, England.
I used to hear the weird humming noises before it was cool!
About 2 years ago, used to hear it everynight between midnight and early morning, used to sound like there was a high powered fan above me or something.
---
Related topics

Replies
Views

Last post