'Suspicious things going on': UK, US aiming to block Iraq war inquiry
The US and Britain are trying to block the inquiry into the UK's involvement in the invasion of Iraq, anti-war activist Lindsey German told RT. Conversations between former British PM Tony Blair and former US President George W. Bush remain unattainable.
http://actualidad.rt.com/
---
Posts: 1297
Joined: Sun Sep 16, 2012 12:21 pm
Location: "In life's litter tray......"
Reminds me of the 'Nixon Tapes' - old tricky Dicky really didn't want them aired back in the early seventies.
IMAO I believe that Blair/Bush had decided to go to war - regardless of the peoples will or International concerns. That's it simply, the smoking gun was Dr. David Kelly for the British. A weapons Inspector who stated there was no weapons of mass destruction and days later his dead, with the results of his inquest 'sealed' for 70 years!!!
So what's in these conversations are probably far too delicate for the public's ears - maybe they will expose greed & corruption in the very highest offices of both the UK and USA.
BUSH: "I really don't want to go to war, but shit happens and we must hold up freedom!"
BLAIR: "Whatever he said - waaaaaay to go George!"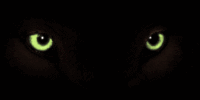 ---
Posts: 11855
Joined: Wed Apr 22, 2009 2:08 am
morning gents..
truthfully..who gives a fuck.they're crooks and they're corrupt.all of them.
we know this.they got us.they got us good.
that's why we keep 'reminiscing' about EVERYTHING.
we don't like being played for the idiots that we are.we feel like shit...and we should.
yo grim...
i appreciate your time and effort.my response it not aimed at you in any way.it's all in the timing.
all we hear now is the anniversary of this fuckers death or that fuckers death.WHO FUCKING CARES
everyone is stuck.
the jews are stuck in 1945 poland
the blacks are stuck in 1965 selma,ala
"oh,the utopia we'd live in if kennedy wasn't killed"
FUCK
and then we stand around and wonder why we never move forward.
we're stuck in the past
one of my favs-
if you stand with one foot in yesterday,
and one foot in tomorrow,
you're just pissing all over today
mcl
---
Related topics

Replies
Views

Last post