Swiss watch found in 400-year-old tomb
Archeologists in China are baffled after finding a tiny Swiss watch in a 400-year-old tomb.
The tiny Swiss watch found in a 400-year-old tomb /Quirky China News
The watch ring was discovered as archeologists were making a documentary with two journalists from Shangsi town.
"When we tried to remove the soil wrapped around the coffin, a piece of rock suddenly dropped off and hit the ground with a metallic sound,? said Jiang Yanyu, former curator of the Guangxi Autonomous Region Museum.
"We picked up the object, and found it was a ring. After removing the covering soil and examining it further, we were shocked to see it was a watch."
The time was stopped at 10:06am, and on the back was engraved the word "Swiss", reports the People's Daily.
Local experts say they are confused as they believe the tomb had been undisturbed since it was created during the Ming dynasty 400 years ago.
They have suspended the dig and are waiting for experts to arrive from Beijing and help them unravel the mystery.
http://www.ananova.com/news/story/sm_31 ... s.quirkies
---
Haha, I find that funny.
(but interesting)
---
Posts: 14696
Joined: Thu Jul 31, 2008 3:45 pm
Location: Chicago
That's some crazy stuff. A time traveler?? Who knows? Good post, cant wait to hear some updates on this.
#FuckBlackLivesMatter
---
Posts: 137
Joined: Tue Nov 04, 2008 7:34 pm
Haha,
must have been forgotten in the trouser or so and shrunk while been washed?!
---
WHAAAAAAAAAAAAT ? INCREDIBLE
---
I enjoyed reading this post...Annyways...first off...look at the watch...that definetely dont look like a WORKING watch to me...OK....Hmmm....it looks like a stone carving...Ok...now...it has swiss written on the back?....Hmmm....how can that be?...Hmmm
I shall have to research this further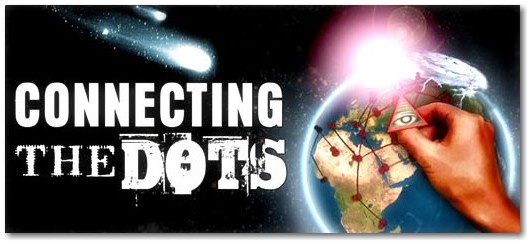 ---
First glance I thought, WTF ??????
Then I realised, someone has been in the tomb within the past few years.
---
Im waiting other news sites make stories about this, neverheard ananova.com site before, is it some blogger page?
---
---
Posts: 25
Joined: Wed Dec 17, 2008 10:30 pm
surly it was dropped by some grave robber or something its probably a knock off of a swiss watch made in china, if its a real watch it can be carbon dated useing the lithium in the battery + model number. it looks like you would need some small fingers to put it on. No self respecting time traveler would be seen dead wearing that. wasn't watch rings a fad a while back. Its not exactly data's head thay found
---
Related topics

Replies
Views

Last post