---
---
---
Posts: 398
Joined: Mon Jun 04, 2012 12:08 pm
I hate bullshit i really really hate bullshit it ruins the good stuff completely
It seems inconceivable to me that a nation of 300 million cannot replace 545 people who stand convicted -- by present facts -- of incompetence and irresponsibility.
---
Posts: 17
Joined: Sat Aug 31, 2013 4:13 am
Location: Planet Earth
....and they say I'm the one on drugs
I never said I was sane
---
---
Posts: 2377
Joined: Sun Jan 01, 2012 1:58 pm
fascinating.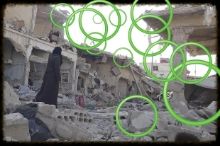 Leave God out of this. He wants no part with what's happen next.
........................................

---
Temps13 wrote:I think this is tongue in cheek..pretty sure I read Master sayin he didnt subscribe to the AA hypothesis..
Whether that was just ancient aliens or all aliens Im not clear on that yet
EDIT: Who is this Master people keep speaking of?
Master Raphael wrote:what you call the law of attraction was missing a vital aspect to the theory that I call the law of repulsion ...it is clear I drove the two of you together...using my repulsion not attraction
---
WTF are people smoking?

Alien attack? Gee Im happy it aint the Reptilians this time.


Its money, money, money.
Get that through your head.
SKEPTIC

- One who instinctively or habitually doubts, questions, disagrees with assertions or generally accepted conclusions.
And tries to prove these assertions/claims with scientific facts.
---
Posts: 559
Joined: Thu Jun 13, 2013 11:55 am
If you're talking behind my back, you're in a good position to kiss my ass!
---
Related topics

Replies
Views

Last post