Burj Dubai to be world's

tallest

building
http://www.telegraph.co.uk/news/worldne ... lding.html
The 2,683 feet tall Burj Dubai will be declared the world's tallest building when it is opened on Monday.
Standing at a reported 818 m (the official height will not be revealed until next year) and consisting of 162 floors above ground, the giant tower - described as the 'jewel of the Gulf regions' - is an awesome sight to behold
The Burj Dubai Mall will have areas for leisure, including a world-class aquarium, fashion show arena, a souk and an ice rink
Towering high above the Dubai skyline, Burj Dubai, the world's tallest man-made construction, edges closer to completion
Dubai borrowed $80bn in a four-year construction spree designed to turn its economy into a Middle Eastern powerhouse of finance and tourism
The mega structure has already achieved the distinction of being the world's tallest, surpassing the KNLY-TV mast (628.8m, 2,063ft) in North Dakota, USA
Life in present-day Dubai is not for the faint-hearted. But for those who fear neither heights nor financial crisis, the Gulf city-state is to offer an entirely new experience: the chance to spend the rest of your days thousands of feet up in the air.
Monday sees the long-awaited opening of the Burj Dubai, not only the world's tallest building but the world's tallest building by some 1,000 feet. At 2,683 feet tall, it is the height of the current highest skyscraper, Taipei 101 in Taiwan, with the Eiffel Tower perched on top.
It has been designed so that those who wish to do so will never have to leave, or even descend below the 108th floor, at about 1,300 feet.
That is the height up to which there will be residential apartments. For work, you can nip to the offices upstairs - anywhere up to the 160th floor, in fact. To eat, you can visit the restaurant on the 122nd, and to exercise you can use the gym on the 123rd, about 1,440 feet off the ground.
The gym has both an indoor and, unnervingly, an outdoor swimming pool.
One might fear such a high-flying yet enclosed life would get a little dull. But the tower's developers have a solution there, at least for the young.
The Burj Dubai is also intending to host the world's highest nightclub, 20 floors higher still than the gym.
Since ground was broken on the project in January 2004, the tower has inspired huge debate in Dubai which has mirrored the fortunes of the emirate after which it is named.
For the company which built it, Emaar, and the ruler of Dubai, Sheikh Mohammed bin Rashid al-Maktoum, it is a "shining accomplishment ... an icon of the new Middle East: prosperous, dynamic and successful".
The purple prose of tourist guidebooks has already had difficulty keeping up with Dubai's transformation from an oriental souk, with picturesque dish-dasha-clad locals bobbing on the creek in wooden dhows to the world capital of bling. For them, the Burj Dubai has proved a challenge. "Just damn tall," was the pithy conclusion of The Lonely Planet.
It can hardly be blamed. Burj in Arabic means tower, so that the building, which is set next to the Dubai Mall and the world's tallest fountain, called the Dubai Fountain, is actually named less than imaginatively "Dubai Tower".
As the global debt-fuelled property boom came to an end, Dubai's vision has turned to nightmare and with Dubai's fall from grace in November after admitting a multi-billion-dollar hole in its finances, the Burj took on a deeper symbolism.
Its sharp spire appeared to "pierce the bubble in the sky". One commentator compared it to Ozymandias, the poem in which Shelley describes the arrogant wreckage of a long-disappeared empire.
"Outrageous, wasteful, egotistical, ridiculous," a journalist wrote of the Burj after Dubai asked for a standstill on its debt repayments.
He portrayed its "sneer of cold command" as "thrusting a finger at the outside world even as its Ozymandian surroundings sink beneath the economic waters of the Gulf".
Whether Dubai's economy fails or recovers, however, the brute facts will remain: 8 million cubic feet of concrete, 31,000 tons of reinforcing steel, 167,000 square feet of stainless steel cladding, and 1.1 million square feet of double glazing have been mixed together to create a spire visible from 60 miles away across the desert. It will dwarf the new 1,776 ft 1 World Trade Center, also known as "Freedom Tower", being built on Ground Zero in New York, and is unlikely to be surpassed any time soon. The world recession has not been kind to mega-projects. Emaar's great rival in Dubai, Nakheel, builder of the Palm Islands, proposed a one-kilometre tall tower in 2008, but has put it on ice while it tries to tackle its multi-billion dollar debts.
As to the Burj's actual height, that remains officially a secret, which is odd since the developers have already told newspapers it is 818 metres tall, or 2,683 feet.
Also a mystery is who is going to live and work there, which is said to be a matter of client confidentiality. Despite the recession, the developers say it is sold out.
What happens to unlucky acrophobes whose employers suddenly decide to move from a pleasant ground-floor office next to the beach to a look-out perched two and a half thousand feet in the air, Emaar says that, with respect, it is none of their business.
"That is up to the clients," said a spokesman.
http://www.telegraph.co.uk/news/worldne ... lding.html
---
Posts: 2546
Joined: Mon Jun 15, 2009 4:59 am
This earth is starting to harbor cities we see in futuristic movies...

I'm lovin it.
How many times must you honk your horn and say fuck you?
Now what the fuck does that do?
You feel better now, I didnt let you pass.
How bout I stop my car and beat your fuckin' ass?
---
wonder how long it will be till it becomes a target for the extremists as they will see it as western culture invading there shores, if i were rich enough i think i'd give it a miss lol, though it is a beuatiful building.
---
pretty beautiful design...
"The important thing is not to stop questioning."
-Albert Einstein
Be Your Own Messiah
---
Cool looking building for sure.
Wonder if they had any inspirations?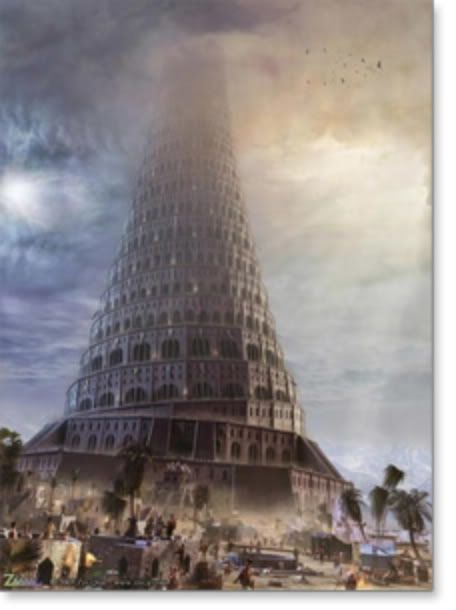 ---
The world's tallest skyscraper opens in a blaze of glory... and it's been renamed after Arab ruler who bailed out Dubai with $25bn
Blast off: More than 6,000 guests watched as the world's tallest skyscraper was officially opened with a spectacular fireworks display
click link more images
http://www.dailymail.co.uk/news/worldne ... risis.html
---
Posts: 10120
Joined: Wed Jul 01, 2009 9:10 pm
Location: Packing my stuff and moving to Denver like you should be doing
These new style building look just like the are about to take off for space.
I was just I Las Vegas for the City Center opening and WOW
FAIR USE NOTICE.
Section 107 of the US Copyright Law. In accordance with Title 17 U.S.C. Section 107, . http://www.law.cornell.edu/uscode/17/107.shtml

---
Related topics

Replies
Views

Last post