Genuine image?
This guy seems to think so...
http://kevinraber.com/2012/09/21/tanks-in-antarctica/
---
Posts: 15470
Joined: Thu Jul 22, 2010 4:20 am
Location: going off the rails on the crazy train
.
....i'll go down there and check it out and i'll let you know when i get back...lol
IRONMAN........KING of ICONIA
...
...
...
---
---
Posts: 435
Joined: Sat Sep 19, 2009 1:55 am
Then what the hell is this.. its in the water and large, unfortunately you cant click closer, they wont let you. And dont understand why not, type in your own address and I bet you can click all the way in.. so its bizarre.
http://showmystreet.com/-19lzxv_2t83hi_6
Go from Mcmurdo station Antarctica and go clockwise and follow the coast, if your not using this version.. zoom in and out, youll get some weird colors like somebody screwing with that portion of the image, yes, no, maybe.. ?
Not unless its a long iceberg just stilling there.
Its still google, but I love this version far better then what everybody else is use to.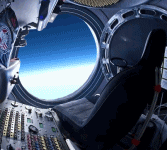 ---
Related topics

Replies
Views

Last post