Posts: 845
Joined: Mon Mar 15, 2010 6:44 pm
---
Posts: 6432
Joined: Sat May 14, 2011 10:00 pm
Location: Zin-Uru
Truthseekerx wrote:

Technology that will change this planet for the better. Share this video:
watching it now....
It was written in prophecy that a Gelfling would end Skeksis rule...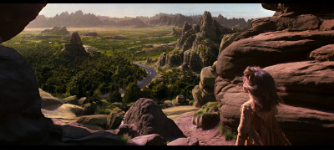 https://www.youtube.com/user/kinninigan
---
Thanks Truthseekerx for the vid.
Very interesting.
New tech keep quiet to keep the ruling elite in their positions of power.
Needs to go viral.
"The third-rate mind is only happy when it is thinking with the majority.
The second-rate mind is only happy when it is thinking with the minority.
The first-rate mind is only happy when it is thinking."
A. A. Milne
---
Related topics

Replies
Views

Last post