Stupid morons ready licking western asses for miserable handouts are robbing their own nationals. Because of your idiotic activity hryvnya has fallen the lowest of the low. There is lack of orders and no job as a result in small-business firms. People are forced to take unpaid furlough while their wages three times reduced. Delivery from our foreign partners has been ceased to minimum. And yesterday our hypermarket in Kyiv suburban was technically robbed by the same UNA-UNSO cutthroats.
Those thugs broke in pretending to be tax inspection. Merely grabbed the day's takings for 'gaps in books', laid our security down and went away. And such people dare criticize authorities for 'collapsing revenue service to mere extortion racket'. If they wanted to prove this slander they should at least remove their ultranationalist association patches.
This must be that freedom MaiDowns promised us. Everyone is free from job and money. When we would die of famine we would be most free than anyone in the world. And our lives would be on own heads of those who made this mess and their western dumb supporters.
---
---
Posts: 1055
Joined: Sat Sep 19, 2009 1:55 am
Umm.... wasnt there a post something like this like last week that got locked and then dumped.?
Nothing more then a mindless incoherent raving.? I cant seem to find it, let alone remember who posted it.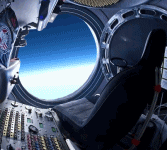 ---
Posts: 16129
Joined: Thu Jul 22, 2010 4:20 am
Location: ...between a rock and a hard place...
.
....is this some sort of investment advice..?..
Vote Klitschko
....
.
.
PALIN: "The age of Obama is almost over," she announced. "This is the end of an error, he is the lamest of lame ducks." ..
.
---
---
---
- - -
"If we take eternity to mean not infinite temporal duration but timelessness, then eternal life belongs to those who live in the present.
Ludwig Wittgenstein.
---
Posts: 3258
Joined: Thu Oct 28, 2010 8:43 pm
Location: Dark side of the spoon
Sadly and not meaning to i fount that rant amusing, I think because its your first ever post and whallop its a full on rant
I missed the who, what, why and when part of the story
Distractions to keep keen minds occupied ...
---
Related topics

Replies
Views

Last post