---
---
Posts: 9260
Joined: Fri May 14, 2010 7:03 pm
Location: Inside You.
Tony why the change ?
Censorship debunking & disinformation, it's all in a days work.
---
Just finished watching the video.
Very good.
Life after death, without a doubt
"The third-rate mind is only happy when it is thinking with the majority.
The second-rate mind is only happy when it is thinking with the minority.
The first-rate mind is only happy when it is thinking."
A. A. Milne
---
---
Posts: 7433
Joined: Sat May 14, 2011 10:00 pm
Location: Zin-Uru
Kerrblur2 wrote:ill be watching this once im home from work.
welcome back kerblurr
your avatar made a mark in dtv history, i was there for that......GOOD TIMES!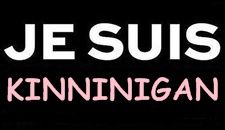 Troll2rocks wrote:<<< See avatar for dance instructions.
https://www.youtube.com/user/kinninigan
http://www.disclose.tv/user/kinninigan/
---
Posts: 1777
Joined: Wed Dec 17, 2008 2:21 pm
Spock wrote:Just finished watching it. It was okay, held my attention. I just can't shake the idea of it all being faked. You have the channelers, the table rising in the room, people asked to turn off camera, etc.

The best part was the writing on film. I have seen that sort of thing in other documentaries which came across a bit more legit to me.
I don't understand why the spirit through the radio couldn't describe his surroundings. Shit like that makes me think it's bs. I don't care if you're consciousness is floating in a sea of white like Poltergeist 2, you can describe your surroundings. I also don't understand how they eliminated the possibility of contacting negative entities, especially when they're doing seances and allowing them to possess them. This group had to have been a literal beacon in the afterlife flashing "Come fuck around with us!!!" by doing this for the past 2 years.
But I have to say the voice audio imprint seems pretty damn convincing to me. I guess I'd just have to experience it myself but I'm not about to fly to italy.
Five Finger Death Punch
"I'd rather you hate me, for everything I am
than ever love me, for something that I'm not
."
Lowsix wrote:Seriously dude..you're trash.
Always have been.
---
---
---
Posts: 14054
Joined: Thu Jul 31, 2008 4:45 pm
Location: Chicago
Spock wrote:I haven't watched it. When I saw they used mediums it turned me off. Is it really worth the time or is much of this based on channeling?
You don't believe in mediums?
I know a lot are fake and are in it just for the money, but I do believe there are real mediums out there.

---
Related topics

Replies
Views

Last post