Posts: 2093
Joined: Sat Sep 11, 2010 3:22 pm
Location: Bunnin a fat one at ya mams haha

You might like:
ghost32 wrote:This post about The Agency is most likely the Cia and is linked to or keeping an eye on Von Helton. Sometimes the Cia Is referred to as The Agency Or The Company Or The Corporation.

The Agency has been trying to influence Von Helton to reveal his location





[youtube]3nWIuVgdBXA&[/youtube]
---
Posts: 10661
Joined: Sun Mar 22, 2009 11:11 pm
You are not as much of a twat as some of the twats who think you are a twat...
- Fatdogmendoza
---
Posts: 2093
Joined: Sat Sep 11, 2010 3:22 pm
Location: Bunnin a fat one at ya mams haha
---
---
VONSHITCHATTER!! Has everyone gone crazy listening to this bullshit? VonHelton has been contacted by not 1 or 2 but 3 agency's he explains with his long grubby fingernails shouting and swearing the same shit over and over. Does he not realise if he has been contacted by anyone its just a wind up as the man is nothing more than a shit chatting waste of space and in my opinion is the owner of this website of which even the moderator could be taken for a ride without knowing it. i think its his plan to try make himself look better in some way or maybe just to get more views on his video's. Well in a nutshell the only agency trying to get hold of vonchatter is probably the child support agency. Dont be offended when he rants about paying his bills,all the tax payers pay his bills while he sits on his arse all day claiming welfare and making websites from little green men. When he really needs to get a grip on his pointless little life,go see the dentist and cut his fingernails.
---
By the way...
Oops! Internet Explorer could not find portalreport.webs.com

So often times it happens that we live our lives in chains
And we never even know we have the key.
Lyrics from Already Gone, peformed by the Eagles for their 1974 On the Border album
---
Posts: 2703
Joined: Mon Feb 22, 2010 4:23 am
justhuman wrote:By the way...

Oops! Internet Explorer could not find portalreport.webs.com

Yup.
Looks like the entire webs.com server is down.
EDIT :
not any more...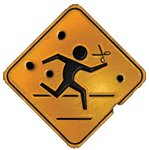 Disclosing bullshitters since 1969.
---
they were ambushed and shot down over Russia, this came in today
http://www.youtube.com/watch?v=mqgAKrB-yro
http://www.youtube.com/watch?v=VhvCSeLb0Dg
11:15 AM
It is with a great disheartened sadness that we send this message to you.
Before we can materialize in your atmosphere, we must ensure that we have adequate support. Decloaking, after a public announcement, requires a lot of planning, backup, and cautiousness. We cannot simply decloak in your atmosphere when ever we feel like it.
In preparation for October 20th, we were setting up a support network, so that we could pass over Munich. Our intention was to partially decloak for 15 seconds, 100 meters from the ground, as we travelled over the city at great speed. We would have been heard , felt and seen by tens of thousands of people.
The support fleet involved 16 large vehicles. As we were arriving for preparations, we were ambushed. We do not know who we were attacked by, except that it was not your establishment, or "the help". We suffered great and irreplaceable losses. It seems that the old ones may have returned sooner than expected. Many of our vehicles were able to retreat, but some of them could not escape the grip of your atmosphere and were slowly incinerated by weapons of great heat and power.
We intended not to contact you again until after the 15th of November, but things have changed. We understand that there is a slim chance that you will believe us, but we will do our utmost best to contact you again in the near future. If the old ones have indeed returned, as we suspect, we will no longer be able to decloak at a time and place of your choosing, with a prior public announcement, again.
Please understand, decloaking in your atmosphere, especially after giving public notice in advance, is akin to to you running through a tiger infested Colosseum with a slab of meat tied to your back. We trust that you will understand this analogy.
We cannot definitively provide you with any further "token" dates at this time. We are extremely regretful about this. We need to reevaluate how we will pursue your trust and confidence, so that we can reveal more information about your future. You can be assured about one thing: We're coming back to (as you would say) "kick some butt". You will see a spectacle in your skies like nothing you've ever seen, in the very near future.
Again, please understand that we are most regretful. We know that from your point of view, and understanding, it may seem as though we are playing with you. For this reason, we cannot definitively promise to decloak over Chicago on the 15th of November, because providing a date attracts dangers that we cannot always foresee. We will try though, as best we can. If we cannot decloak, we will at least try to leave our "card", or send some drones. Our recent losses can be directly attributed to providing a date in advance; which is a very risky proposition, but suicidal if the old ones have returned.
For the record, and taking into consideration that a lot of things have changed due to recent events, including that the old ones may have returned, we can reveal to you that we are not "extraterrestrial". We are mostly human, just like you are mostly human. We have help though, just like your establishment (who are less than mostly human). You need to understand that the information you've been taught, about your history, is not fully accurate. You truly do not know who, or what you are. We do, which is why we're trying to help you; but we do not owe you anything, due to a past that you cannot recall, which separated us.
We are not all powerful, but we will eventually succeed at creating a communication channel with you. Until then, all we ask is that you remember the things we've said to you, and anything we will say to you in future. We're not asking you to believe anything. We're only asking you to retain what we've informed you of so far. Please have patience.
Again, we are deeply regretful to send this message. We are sincerely trying to establish a credible communication channel with you. We will contact you again as soon as we can, but we need to concentrate on other things now.
The Agency
---
Thats is really spectacularly sad. For those who disbelieve, or are late arrivers, these people are real people (humans) trying to warn us about an incomming satalite. I believe the old ones refered to are full blooded Anunnaki. Not sure who though. The list is extensive, but many have been captured as well.
---
Posts: 2093
Joined: Sat Sep 11, 2010 3:22 pm
Location: Bunnin a fat one at ya mams haha
shit keeps getting weirder
---
Related topics

Replies
Views

Last post