.
...an ''EASTER'' vacation..?...for how F'N long..?...
On Thursday evening, Reid got unanimous consent to vote Friday on final confirmation of Michelle Friedland to be U.S. Circuit Judge for the Ninth Circuit and David Weil to be administrator of the Department of Labor's wage and hour division. But now he will move those votes to Monday, April 28, when the Senate is schedule to return from an Easter break.

Read more:

http://thehill.com/blogs/floor-action/s ... z2yaLs4EYK
.
if you don't like my opinions....please lower your standards
.
---
Posts: 11827
Joined: Wed Apr 22, 2009 2:08 am
hey buddddy
i used to be infuriated with the u.s. and it.s gov't.....
now i'm just embarrassed.
---
I had something really bad to say about the USA. But after watching Emma Blackery on youtube, I think I need therapy. I mean really, I been watching her for the last f**king 21 hours. Oh crap she is from England.... Well carry on.
---
.
.....ugh...
Attorney: School's overreaction to pocket knife may destroy teen's future
An Ohio high school student is fighting to save his dream of serving in the Army after his school found a folding pocket knife in his car and had him jailed. Jordan Wiser, a senior at Ashtabula County Technical School in Jefferson, was charged in December with illegal conveyance of a weapon - a three-inch pocket knife - onto school grounds. In addition to the knife, which he uses in EMT training, authorities also found an Airsoft gun during the search of his vehicle.
.........
.
if you don't like my opinions....please lower your standards
.
---
Posts: 187
Joined: Sat Mar 17, 2012 5:52 pm
Location: 3rd Dimension-4 now
The original idea/fundamentals of the U.S. system were a tremendously great idea....however as the saying goes...."Absolute power corrupts absolutely". I feel the system has become over abused and infiltrated with corruption...lies....and control issues.
I agree with Boondox.... as my infuriation has quickly faded to embarrassment.
Shouting that Government is suppressing the people is like shouting that somebody pooped in the pool. It's only a funny statement until you realize it's true.
---
Posts: 3305
Joined: Tue Jun 08, 2010 9:47 am
Umm, if I must.
Warning nudity: I deemed this inappropriate.
http://global3.memecdn.com/Difference-B ... _93556.jpg
http://i1.kym-cdn.com/photos/images/ori ... 010649.jpg
http://i1.kym-cdn.com/photos/images/ori ... 75/49b.jpg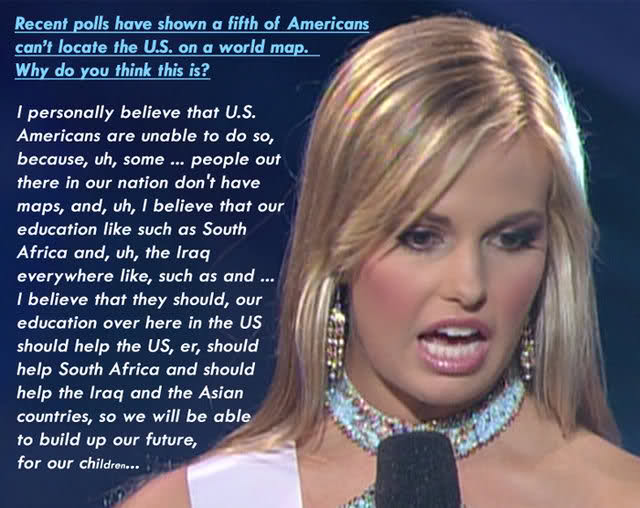 It's not true is it?
http://i1.kym-cdn.com/photos/images/ori ... 89/2d5.jpg
What a bunch of crims.
That will do for now.
Live by the Terror, Die by the Terror.
---


amazing video, I don't think Obama liked this doctor!
If you don't wake up, Your the problem, not the thief...www.cattledum.com
---
Opalserpent wrote:
.
To Opalserpent:
Talk about wrapping it up in a nutshell.
LMAO
PMSL.
Hard to believe that something like that could be both funny and not-so-funny at the same time.

The Book of Man
http://vimeo.com/album/2701770
The Book of Man Blog
(announcements) http://brianonley.wordpress.com/
---
...from Drudge
High school senior forms petition with over ONE THOUSAND signatures against Michele Obama speaking at their high school graduation 'because it would overshadow the students' big day'
Read more:
http://www.dailymail.co.uk/news/article ... z2zRJN72vP
if you don't like my opinions....please lower your standards
.
---
First off an apology for a probably too long post.
Second off, to give this post sense, I should admit that I am a so-called rpg-er, that means, I collaborately write stories with other people online, where each person controls one or more different characters to write a story.
After this prelude, I will just copy and paste something I had one of my chars say to another char and seriously, I couldn't bash the USA more if I wanted to. And I do want...
"... politics is a lot like a schoolyard. Germany and the Axis were the biggest bullies and finally, the other kids weren't taking their shit anymore and gave them a fully deserved beatdown. But you see, there is something like a schoolyard pecking order and now that the bullies were gone, there were others rising. Two different factions, we and the Russians with their communism idea. And each one of these bullies had his cronies to do their bidding or be beaten up, get the lunch money taken away and so on. Hell, we made our cronies beat each other up when we felt like it. If you find the time google Vietnam War to see what I mean. Or Afghanistan, was the Russians Vietnam. Oh and these guys who flew into the Twin Towers, you sure have heard of that incident? When the Russians were in Afghanistan, we gave the partisans, the Mujahedin, money and weapons to fight them. Made a movie about what heroes they are and how right they were to defend their home turf against overpowered invaders who tried to bomb the noble natives into oblivion, Rambo III. Ain't it funny now to watch the movie? It is still up to date, just that we are the Russians now.
And when the Russians decided that they had enough of this stupid game named communism and became a democracy as well - not because we heroically forced them to, but because their economy was cracking due to the rat race of mutuallly assured destruction, their economy skyrocketed. But what were we to do with all our weaponry that was rusting? What every economist does with shelf huggers - throw them out cheap, at the flimsiest of excuse. Weapon production makes up a sizeable chunk of the GSP and well, we were in a recession as well, so we damn needed a few wars.
And that, dear Steve, basically means that *we* are the biggest bullies in the schoolyard now. Until somebody decides that they are not taking our shit anymore. So nothing has changed once more, just that we are the Germans now."
PS:
The57ironman
, if you can guess, which character said that, you win an internet cookie.
---
Related topics

Replies
Views

Last post