Posts: 2703
Joined: Mon Feb 22, 2010 3:23 am
iamthatiam wrote:

edgarrothstein wrote:

tertiusgaudens wrote:My good Edgar, would you really want to regenerate amputated legs?

I would rather give some noses an extra grow, maybe 10 inches? I often imagine how Mrs Merkel would look like while having a parliament speech....

Im still trying telekinetics

.....

Hey....thats a pretty good trick to us,males...i mean,Pinochio's...just ahh,its in the wrong place!!!
Now, he's the ultimate blasphemist
EDIT :
Telekenosis
. That's a great word.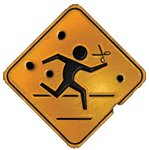 Disclosing bullshitters since 1969.
---
Posts: 5478
Joined: Mon Jan 24, 2011 4:03 pm
Location: བདེ་འབྱུང
edgarrothstein wrote:

Tele

kenosis

. That's a great word.
You miss nothing aye old man?!
The greatest blasphemist is him....
G
"The Heaven's Lights are fed by the energy generated inside the furnaces of Hell; I AM One Conductive Wire! "
---
For the question about the Book of Job, the answer to everything you are arguing about is this:
Job 19:23 Oh, that my words were recorded,
that they were written on a scroll
read it in context
There are different purposes for suffering... one of which is to be an example to others, by having faith...
---
Related topics

Replies
Views

Last post