Updated version of Extraterrestrial technology on the Moon a.k.a. "Project Golden Dragon".
---
---
Posts: 6432
Joined: Sat May 14, 2011 10:00 pm
Location: Zin-Uru

bookmarked for later, listening to red ice radio now


you had me at "golden dragon"
It was written in prophecy that a Gelfling would end Skeksis rule...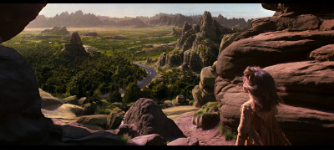 https://www.youtube.com/user/kinninigan
---
http://www.disclose.tv/forum/the-smokey-god-audio-book-t86832.html
The autobiography of olaf Jenson and his journey to the inner earth.
---
---
Posts: 2947
Joined: Tue Jun 08, 2010 10:47 am
I agree with temps, the narrator makes some good points but shoots himself in the foot by
making blanket statements with shaky evidence at best.

For instance when the picture of the moon with the photobrushed portion being examined
the narrator says that it's definitely a giant man standing next to a craft.

That is not the only shady incident in the video sadly.


Good to see Spock posting some far out stuff though.

I prefer the secret space material for it's impressive speculation.

Have a nice day everyone.
Live by the Terror, Die by the Terror.
---
I started watching it this morning and hoped to finish it at work, but seeing your reviews I wonder if I should waste my time with it.

I did skip through to get a quick overview, and it did seem interesting, but if the guy is making obvious nutball statements, then what's the point? As they say, a little leaven leavens the whole lump.
---
---
Posts: 18476
Joined: Thu Jul 22, 2010 4:20 am
Location: underneath the circumstances
Spock wrote:I'm not sure if it should be moved to "hoaxes and disinfo", I think maybe we need another category called something like, "mind-shattering revelation & absolute bullshit".
.
..............
...could'a been worse
ultra batshittery is always fun..
.
.
domdabears wrote:

I wanna punch you!!!!
---
I tried to watch the same video a few weeks ago, but never got past the 20:00 mark.
http://www.thedailysheeple.com/obamas-doj-silent-as-new-black-panthers-leader-incites-violence-in-ferguson_082014
I can't speak about how much of the Constitution is in effect anymore... But thank God we still somewhat resemble a Republic and not a democracy!
---
Related topics

Replies
Views

Last post