---
kris75 wrote:

doguedaze

wrote:Nice one Kris, was waiting for this, will watch tonight , thanks !

doguedaze and captchaos
Yeh sh*t, thanks Kris you kick-ass mo fo.
www.Vigusto.com - Premium E-liquid
"The Truth Cannot Be Told... It Must Be Realized"
---
Posts: 11124
Joined: Wed Apr 22, 2009 3:08 am
You or I will never meet an alien, we are their cattle if they exist at all. We have been offered up as experimentational subjects but not as participants in transparent inter planetary discussion. Hell, we have probably already been sold to them, now they are selling us on the idea of being sold.
DING,DING,DING.the voice of reason
there will NEVER be 'disclosure'
you cannot disclose something that does not exist.period.
THE GREAT MIND FUCK.
"You wanna' keep it real take a walk out your door,that's as real as it gets from the sky to the floor."
---
Pretty good, as you said saint it gets better the last 5 parts I just skip watched the first 4.
Pretty informative for people who are new to the subject, worth a watch anyway, I left a link to Disclose at the end just for the sake lol
I don't reckon I'de ever heard the bit about the ton of laser-cut soil which had been moved a metre...
www.Vigusto.com - Premium E-liquid
"The Truth Cannot Be Told... It Must Be Realized"
---
thesaint wrote:I disagree with most of those last comments because if you feel that this is happening and what most of these people are saying is true then it doesn't matter about the slickness or the purpose that you think its been made for, we are bright enough to take the info available in any given progamme video or news article and see it for what it is and dissect the info to make it work for ourselves. Take AJ, I'm not clear on some of his motives and background and his behaviour bothers me but the info he passes on, regardless of his personal agenda can be priceless. As for Aliens knowing that we are being manipulated with GM crops, this is us thinking like humans with our prior knowledge. Just because a species is technologically advanced doesn't mean it may be advanced on other levels and we are talking only about one species. There could be thousands, all with different abilities. One things for sure, if there is truth in ebe's turning of nukes and trying to repair the ozone then those particular ones aren't against us.

Remember, a sparrow is way more naturally technologically advanced than a human when it comes to flight but knows jack about the internal combustion engine, it's all a question of degrees and if we think that we can work these visitors out using the constraints of the modern human paradigm, we are sadly mistaken. Where one may see us as a future friendly companion another species may see us as food.

To add, When people say that there will be no disclosure soon, Are you not EXACTLY the same as the people that said there will be no mechanical flight, there would be no black president no female prime minister no intelligent Americans

, no spaceships, mobile phones or recession, no Coelacanth etc etc etc. In other words none of us have the capacity to predict anything for sure, you may mean disclosure from the governments but that's something that they are obviously not in control of and we can speed things up, just look at the last 10 years.
Some truly great posts here today,great job mate,with you all the way!!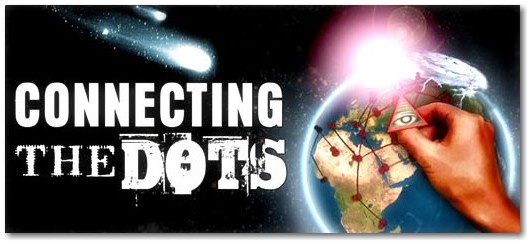 ---
Posts: 2442
Joined: Mon Nov 23, 2009 9:25 am
Location: Scotland
Real disclose will come when the mass of humanity finally accepts that we are not alone in this universe and that their petty wars, politics, power-games, money etc., mean shit.
We are a small planet orbiting a star in a system which is part of millions of such systems - only our ego stops us from seeing that fact.
---
---
---
Posts: 10119
Joined: Wed Jul 01, 2009 10:10 pm
Location: Packing my stuff and moving to Denver like you should be doing
A documentary about the UFO/Extra Terrestrial presence on earth.

Evidence gathered the last 60 years, from all over the globe, and in numbers by hundred thousands, point to the undeniable fact that we are not alone and never have been alone.

The Extra Terrestrial presence in our world is no longer a question of IF, but rather a question of WHO, WHY and FROM WHERE. Air pilots, astronauts, radar personnel, flight controllers, military officials, security personel and thousands upon thousands of eyewitnesses confirm that the ET and UFO phenomena are real. A look upon remains from our ancient history tells the same.

And the new sciences within quantum physics and cosmology defines a new concept of reality where intelligent life in the universe is most likely predominant, appearing in abundance, - a reality where space travel between stars and galaxies has no theoretical barriers.

But the Greatest Story in Human History is still keep a secret by those in power. Could it be that this system of secrecy now has grown to a size where it can no longer be contained? There is a growing notion that the bubble is about to burst, and that we are now in fact living the last days of the old world!

The implications of a falling curtain are beyond everything humankind has ever experienced!


Here are the rest the sound in shit
http://www.youtube.com/view_play_list?p ... 001257B217
FAIR USE NOTICE.
Section 107 of the US Copyright Law. In accordance with Title 17 U.S.C. Section 107, . http://www.law.cornell.edu/uscode/17/107.shtml

---
---
Related topics

Replies
Views

Last post