bayonetta wrote:amazing how people 'want'...desire a world of peace...love...ect...but deny it constantly.

everyone that's sent to bring in a message of such is outcasted in a variety of ways....

amazing that we want love but focus more on the opposite never realizing that our true power is harnessed to perserve the opposite through simplictic contained observation....

wonder why there's no 'love' thread amongst all the others represented here.....does make one wonder.
Good point but having said that i would have thought if you felt so strongly about this you should have made a love post yourself,should you not?..did you?..i may have missed it..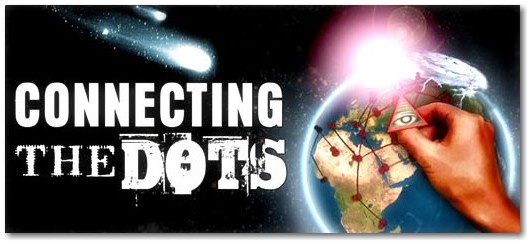 ---
---
---
theduck wrote:I vote Bayonetta starts Love Police 2!

J/K or am I O_o
Love police is not a thing... its a feeling... you feel it in your heart,in all the tendons of your body...and it feels right.
As long as there exists a young person with a message and a loud voice,love police will live on.
---
UPDATE-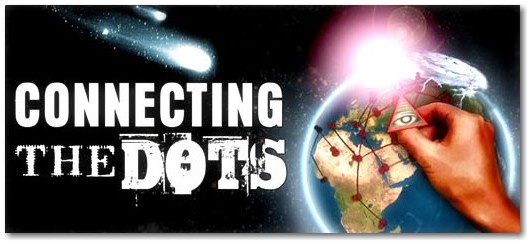 ---
Posts: 1475
Joined: Thu Jul 15, 2010 10:08 pm
Location: The outlet by the light switch
lowsix wrote:Ive enjoyed all of it, but for me, what stood out..

wasnt the journey that he was taking people on,

but the journey HE was on.

The love Police wasnt about an 'us or a' them,

those are continuations of the same dichotomy.

The LOVE POLICE was about THAT guys journey.

What he was gong to find out about what laid in the hearts of people.

He found out what Will happen if you, one day, take a stand, for good and pursue it.

He found out what emotions the truth brings out of people..for good and bad.

It will sound cheesy, but theres something really profound in what he said.

He died the Christs death. Literally. Eventually, everything he said and did was

parsed so hard, that even HE couldnt separate what he saw to be people perceptions

of his celebrity seeking, and the thought of putting fear into people with the megaphone..

DESPITE..having the purest of intentions.

He was turned into his own devil. In his mind.

What he found out, was that basic, pure banal and boring evil,

has taken such hold that ANY suggestion of a commitment to the good side..

Will bring the full force of the Doubting Thought against you.

Getting beat up by your own best deed is a truly awakening experience.

Sorta beats the love and light out of you, while at the same time, giving you

a solid example, why despite how ugly it gets..is necessary.

Hes going to need a while to get over this whole thing..

he has some seriously complex thoughts to work through..

Just know that that project wasnt about 'us'..it was really about him.

(i dont mean in an egotistical way, i mean in a journey way)

And unfortunately, its why I ultimately say,

that we wont move forward on our own volition..by individuals waking up..

Although that is still a huge and lofty goal..

We're going to have to stand at the abyss of violence, destruction, lawlessness,

tyranny (way beyond what it is now - this is baby tyranny), desperation and hunger

and we will have to stare at the the possibility of humanity being DONE WITH..

Before we really see how we created the paradigm, and we called it all into being..

We have to see the end result of our work collectively...before it sinks in.

Waking one or two people up with a megaphone is nothing in the face of the momentum already built up..And THAT is what youre hearing in his voice. Recognition.

(and just because these small awakenings are happening in pockets, doesnt mean they are happening in the majority of the world, they dont have enough time or creature comforts to use the tools to wake up..THIS is a huge thing to accept as well) Ok, so Charlie woke up, what about a half a billion starving chinese? Or An afghani teenager? Half a billion cramped Hindus drinking sewer water? They are the ones that have a say in makin' the world too.

Thats just how humans work, and he stated it best when he said..

"You can lead them to water but you cant make them drink".

I heard a lot of learning in his voice.

Hes exactly right, in the next fifty years, the people who are waking up will be coming under direct, and sustained, and persistent, and all consuming attack (just like he did)...by the ones who havent.. Efforts like his will be spun, people that stand up for good will be villified, people that stand with a belief in a higher ideal that "man" will become demonized..people that work hard at the commitment to be good, will be lableled as crazy, selfserving, selfrighteous..all sorts of upside meaning will get spit on them..so that it creates that Doubting Thought, that made him question himself, in the face of overwhelming good..

Thats the power of subtle, slow burn, boring daily common evil.

Its like rats in a slime pit..

When one starts to get some traction, and climb out..

The rest will drag him back in to his death.

And the sad fact, is that western Civilization is absolutely not about to let the third world climb out of that slime pit to GET enough time to ponder lifes injustices, because then we will have convicted ourselves..in front of the angry mob...Shit no, they will burn the motherfucker to the ground before they ever let that happen..

THAT is what zombie humans do.

Thats what Zombie systems do..

Dont forget it.

And they outnumber the fuck out of us.

Just know that.
Well said, dammit.
Remember, in a real conspiracy, all players are pawns regardless of their rank.
-----Christopher Hyatt
jayson1972 wrote:Oh the mighty blue vagina holds all the power.
---
Posts: 2330
Joined: Tue Jul 28, 2009 12:43 pm
This is sad but in all fairness he has done enough. Maybe he has inspired countless others to voice their concerns in his absence, lets hope so. Here is what i posted on the OP video on youtube:
#
Electrobadgr
56 minutes ago

Hi charlie, we met at the wake up call conference, i was your technician (open office!!:-)) When i complimented you on your work at the conservative party statement you said "Well someones got to say it" so my question to you is will you be able to stay silent in the face of tyranny? Your message has never been one of fear, somepeople need truth and love amplified in thier face which you accomplished with great dignity. I hope you can find a way to keep doing what you do, i have a few ideas....





"People assume that time is a strict progression of cause to effect, but *actually* from a non-linear, non-subjective viewpoint - it's more like a big ball of wibbly wobbly. time-y wimey... stuff." - The Doctor
---
drjones wrote:
Very good Charlie, I wish you lot's of love on your path, and thank you for what you've done.
Follow your bliss(ters) - Joseph Campbell

---
I thought Charlie wasa retiring?..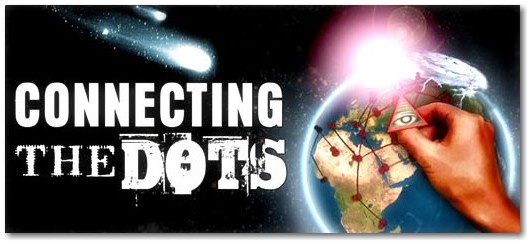 ---
---
Related topics

Replies
Views

Last post