Posts: 2947
Joined: Mon Mar 15, 2010 6:23 pm
Location: The beach
2013 marks record year for the number of volcanoes erupting across the planet

http://theextinctionprotocol.wordpress.com/2013/12/05/2013-marks-record-year-for-the-number-of-volcanoes-erupting-across-the-planet/
Posted on December 5, 2013
This year will go down on record, as seeing the most volcanic eruptions recorded in modern history. The previous number was set in 2010, at 82 volcanic eruptions for the year. The number of volcanoes erupting across the planet has been steadily rising from a meager number of just 55 recorded in 1990. While most scientists may readily dismiss any significance to the latest figures and may be quick to say the planet is just experiencing normal geological activity, it does raise other concerns about just what may be transpiring within the interior of our planet. The average number of volcanic eruptions per year should be about 50 to 60; as of December 5, 2013, we already at 83. Volcanic eruptions are one way the planet dissipates a dangerous build-up of heat, magma, and pressurized gases. The planet's outer core is thought to flirt with critical temperatures in the range of around 4400 °C (8000 °F). Any rise or major fluctuation in interior gradient could have profound and disruptive effects on processes whose very properties are government by convective heat emanating from the planet's outer core: magnetic field propagation, tectonic plate movements, sea-floor spreading mechanics, and mantle plume activity. Mantle plumes or hotspots are thought to be the central mechanism which fuels the vast underground chambers of many of the world's supervolcanoes. –The Extinction Protocol
______________________________________
Write your Congressman:
http://www.nwyc.com/
http://www.house.gov/writerep/
http://www.congress.org/
The American people vote once every 4 years and recycle and think they are politically correct, its the other 1459 days that f#&k us.
WE ARE THE GLOBAL POLITICAL AWAKENING !
---
Howdy stranger!
I just want to add...
ok, Found it... on the same site...
http://theextinctionprotocol.wordpress. ... tic-ridge/
---
Posts: 1292
Joined: Sun Sep 16, 2012 12:21 pm
Location: "In life's litter tray......"
interesting post!
Welcome back to the Madlands!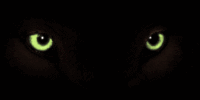 ---
I watched a show on this yesterday. The power of these eruptions and the frequency of said eruptions is expanding exponentially. They are bad enough, but it's the super volcano's like Yellowstone that have me thinking E.L.E.
---
Nice post, I'll share this.
At the beginning of the global warmth scam there were some scientists that already noted that the earth warms from the inside out, so not caused by human activity.
Imo the changing sun is the cause and the changing of the sun is caused by the central 'sun', the black hole in the center.
Maybe there is some truth in the cyclical events named by many legends.
Follow your bliss(ters) - Joseph Campbell

---
Posts: 2947
Joined: Mon Mar 15, 2010 6:23 pm
Location: The beach
Thanks y'all.....I though it was worth sharing. Seems like a piece of the puzzle in the big picture
im always here....just don't post. I like being a silent observer. lol but thanks for the shout-out
WE ARE THE GLOBAL POLITICAL AWAKENING !
---
The thing that seems really lost on scientists, is how much volcanic activity in the mid-Atlantic ridge will affect the thermohaline circulation in the North Atlantic... If that heats up too much we're all gonna freeze!
---
Related topics

Replies
Views

Last post