Posts: 416
Joined: Sun Sep 30, 2007 3:41 pm
AND NOW ... FOR THE MORE RATIONAL SIDE
By
Neal Boortz
@ December 11, 2008 8:34

This story found on Drudge this morning: "UN Blowback: More than 650 International Scientists Dissent Over Man-Made Global Warming Claims"

Yup ... it looks like some scientists are going to launch a bit of an attack on this UN global warming conference underway in Poland. Read the story for details ... but I do want to include some of the quotes from these scientists here in the Nuze. Enjoy:

* "I am a skeptic...Global warming has become a new religion." - Nobel Prize Winner for Physics, Ivar Giaever.

* Warming fears are the "worst scientific scandal in the history...When people come to know what the truth is, they will feel deceived by science and scientists." - UN IPCC Japanese Scientist Dr. Kiminori Itoh, an award-winning PhD environmental physical chemist.

* "The models and forecasts of the UN IPCC "are incorrect because they only are based on mathematical models and presented results at scenarios that do not include, for example, solar activity." - Victor Manuel Velasco Herrera, a researcher at the Institute of Geophysics of the National Autonomous University of Mexico

* "It is a blatant lie put forth in the media that makes it seem there is only a fringe of scientists who don't buy into anthropogenic global warming." - U.S Government Atmospheric Scientist Stanley B. Goldenberg of the Hurricane Research Division of NOAA.

* "Even doubling or tripling the amount of carbon dioxide will virtually have little impact, as water vapour and water condensed on particles as clouds dominate the worldwide scene and always will." - . Geoffrey G. Duffy, a professor in the Department of Chemical and Materials Engineering of the Universityof Auckland, NZ.

* "After reading [UN IPCC chairman] Pachauri's asinine comment [comparing skeptics to] Flat Earthers, it's hard to remain quiet." - Climate statistician Dr. William M. Briggs, who specializes in the statistics of forecast evaluation, serves on the American Meteorological Society's Probability and Statistics Committee and is an Associate Editor of Monthly Weather Review.

* "For how many years must the planet cool before we begin to understand that the planet is not warming? For how many years must cooling go on?" - Geologist Dr. David Gee the chairman of the science committee of the 2008 International Geological Congress who has authored 130 plus peer reviewed papers, and is currently at Uppsala University in Sweden.

* "Gore prompted me to start delving into the science again and I quickly found myself solidly in the skeptic camp...Climate models can at best be useful for explaining climate changes after the fact." - Meteorologist Hajo Smit of Holland, who reversed his belief in man-made warming to become a skeptic, is a former member of the Dutch UN IPCC committee.

There are many more quotes in the story ... give it a read.
Democracy is two wolves and a lamb voting on what to have for lunch.
Liberty is a well-armed lamb contesting the vote.
Benjamin Franklin,1759
---
Cheers Fatrock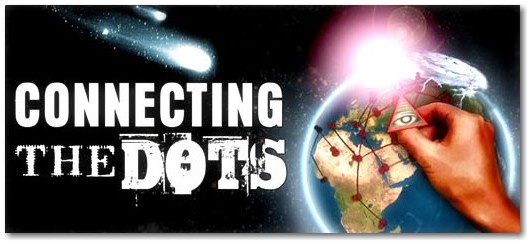 ---
It's just a myth ppl
So the data from satelites and respected institutions are nothing,you guys are the ones that know the truth
http://www.noaanews.noaa.gov/stories200 ... stats.html
..........................................................................................
...................................................................................
The Yin and The Yang
http://www.albinoblacksheep.com/flash/lifecynical.php
---
Posts: 14688
Joined: Thu Jul 31, 2008 3:45 pm
Location: Chicago
-15 degrees fahrenheit with the wind chill today in Chicago.
#FuckBlackLivesMatter
---
Global warming ive never liked this subject, I would never say we havent had an effect just look at how much pollution industry puts out and has done for 100yrs+. The more data scientists gather the more confusing the whole thing gets, Even i can remember heavy snow fall at christmas when i was younger-doesnt happen now, why this is happening theres 1000 theories and no real facts, sure we have tree rings and ice cores showing change but no resons for the change.(showing that there was more carbon or something isnt a reason its what caused it that counts)
Kill em all and let god sort them out!

Atheism is a non-prohet organisation.
---
I don't know how old you are, towelie, but I grew up during the early sixties and I can remember summer holidays that were scorching hot during the day (the tarmac on the roads would often melt!) which would
occasionally
break up during the evening into an almighty thunderstorm and torrential rain only to clear up into another scorcher the following day. Most of the time, though, you could have weeks of unbroken hot, dry weather and we would stop out till 10pm at night enjoying the balmy evening air and look at the stars in a clear sky.
Then, in the late autumn it would turn chillier with pea-souper fogs and frosts at night that would turn washing left hanging on the line into 'boards'! My mom would 'stand' pairs of jeans and trousers around the open coal fire until they 'softened' and dried!
Winters would be very cold with drifting snow. Many days we would trudge to school in snow up to our knees! Other days we would be sent straight back home because the oil tankers had not been able to get through and deliver to the school and the oil-fired heating systems would be down.
Nowadays we seem to have one long, wet and luke-warm season. Surely, if the earth were really heating up, summers would be even hotter and longer than I remember? I can see that milder winters may indicate global warming but not cooler, wetter summers!
I think the climate changes over various different time-periods with or without man's help/intervention and that the 'global warming myth' is just a way for the powers that be to squeeze more money out of us with carbon taxes, etc.!
When

Britain

first, at

Heaven's

command arose from out the azure main; this was the

charter

of the land, and guardian angels sang this strain: "Rule,

Britannia

, rule the waves: Britons

never

will be slaves."
James Thomson (1700-1748)
---
Im 28 wasnt quite that much snow when i was a kid but there was still proper winter weather, I think the seasons are kinda melding into one aswell, only one real way to find out why-wait an see
Kill em all and let god sort them out!

Atheism is a non-prohet organisation.
---
---
Saying that global warming is a hoax is the the worste you can do. The global warming is there, no doubt scientificly proved, the question is how much does humans affect it? think most of you people want to avoid paying tax, money above everything, thats most peoples problem.
---
watch this documentary about GLOBAL WARMING HOAX
part1
part2
part3
part4
part5
---
Related topics

Replies
Views

Last post