Posts: 3897
Joined: Fri Feb 04, 2011 7:21 pm
slamgunshark wrote:

portable fire!

SUNDAY SUNDAY SUNDAY!

WHAT IS THE GREATEST INVENTION EVER!!!!!!!!!!!!!!!!!!!!!!!!
Personally; if it is something limited to what one can carry. I'd say one of those artic series 1000watt hand held lasers. That or a Bowie knife with a compass and matches.
"There he goes. One of God's own prototypes. A high-powered mutant of some kind never even considered for mass production. Too weird to live, and too rare to die. "
I
AM
an endangered species.
---
Posts: 633
Joined: Mon Mar 07, 2011 4:07 pm
Location: Fullerton,CA,USA
I think the greatest invention ever made was the automobile. It kills, it saves. It has enough room to sleep in, and you can take a piss while you drive. You can impress women with it and deter others by revving the engine loudly at lights. Its a get away car, or a ambulance or even made to look like a animal or food item(Oscar-Meyer wiener-mobile). The automobile is the greatest invention ever...
Jesus Hates Dinosaurs.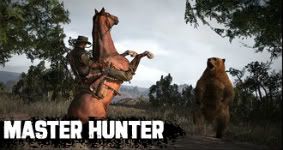 ---
Posts: 2370
Joined: Tue Jul 28, 2009 11:43 am
santaownsyou wrote:The flushable toilet....unless you feel like walking outside at 3 am to take a piss. Even if you have one of those fancy bowls in a box like the rich people used to have you would still have to take that outside to empty or worse to the window, images of revolutionary France are flooding my mind. Ladies and gentleman I present to you the toilet.
I suppose in the absence of a toilet one could urinate on a piece of absorbant fabric of somekind, perhaps a towel? to be wrung out later and re-used for a multitude of domestic endeavors
"People assume that time is a strict progression of cause to effect, but *actually* from a non-linear, non-subjective viewpoint - it's more like a big ball of wibbly wobbly. time-y wimey... stuff." - The Doctor
---
Which came first the wheel or the Towel?
Power to the Towel.
' I'm leaving because the weather is too good. I hate London when it's not raining'.
Groucho Marx
---
Posts: 928
Joined: Tue Nov 02, 2010 8:40 pm
"In the wardrobe of my soul ... in the section labelled 'Shirts'"
---
Religion
only joking
towel FTW!!
---
Posts: 165
Joined: Sun Jun 21, 2009 10:48 pm
usable electricity
http://soundcloud.com/skiponline
---
richc wrote:But when you are wet your body heat will dry you...

Now when you dump your shit doesn't wipe itself so the best invention ever is of course....

RIK
But also as a complement to this great invention and so as not drown in our pestilence I would include
Deodorants and perfumes

Deception in life is nothing but a lie reduced to practice
---
I have a friend that spent a year in Central America as medical doctor. He encouraged the people to observe basic norms of hygene, among other things. He had once a female patient that, because of some illness that I don't remember right now, was takled into having a bath and wash thoroughly. Later on, the woman came back complaining that her husband didn't find her attractive anymore because she didn't smell like a woman anymore. I'd say deodorant and perfumes have to be ruled out.
---
Serious me:
Best invention ever, Printing Press.
Non serious me:
Best Discovery: Coffee, Best Invention: Coffee Machine, 2nd best invention; Cup (for coffee)
"Kinder, die Zeit ist reif..."
---
Related topics

Replies
Views

Last post