Posts: 9330
Joined: Fri May 14, 2010 6:03 pm
Location: Inside You.
Chance are if you were to say to someone that they had no free will, they would instantly say you are wrong. problem is though, that before you even said you have no free will. Their reply was already being formulated in their mind, and your retort to that was already under construction.

Seconds elapse between the chemical signatures and electrical impulses firing, and the concious knowledge of being able to apply them, not to mention the ability of acting out the process.

So for instance, you lift up your arm. Feels like an instant action to you. Yet it is not,

before

you ever consciously think you choose to do anything, the processes to set a thought or movement have long since been in motion.



You are possibly never truly spontaneous, nothing you ever say do or think will be truly of your own doing.








Science has been studying conciousness for many years, and many fascinating and revealing experiments concerning "voluntary" and "involuntary" conciousness and movement have been conducted.

Virtual Nobel Prize winner Benjamin Libet, a researcher for the physiology department of the University of California, San Francisco, conducted experiments that caused controversy amongst the scientific community because they challenged the belief in free will itself. Something that is tantamount to scientific blasphemy.

The experiment was beautifully simple for the participant. Libet sat participants down in a chair, stuck electrodes to their heads, and placed them in a room with a clock and a button in front of them. Whenever they felt like it, they could could push the button. Their only role in the experiment was to notice when they pushed it, according to the clock, but they decided when to push it.

Libet found that their neurons started firing well in advance of their conscious decision-making. Libet suggested that the present-tense sensation of making a decision, was the past-tense sensation of already having made one.

For those who want an overview you can read the wiki page here

http://en.wikipedia.org/wiki/Benjamin_Libet

While the results are compelling, Benjamin Libet himself has claimed that while it is compelling it is obviously not the ideal method for revealing such a thing. It is known as the Libet Experiment. However, it is not the only instance of such experimentation.


Neuroscience has also proved that when it comes to intention and control, the mechanism we perceive as free control is very deceptive in terms of our concious realization of the process. Most in the field of neuroscience would not argue against free will, but they would certainly make you aware that you should have a healthy scepticism of it.

Neuroscience Itzhak Fried used new technologies that allow neuroscientists to monitor individual neurons, rather than huge brain regions. Super-small electrodes are sometimes inserted deep into the brains of epilepsy patients during pre-surgery diagnostic tests. Fried asked these patients to perform a version of the Libet experiment.

What did they find ?.

Well Firstly, they discovered that the sensation of 'making a decision,' is correlated with the activity in the motor areas of the brain - not in some specific decision-making area. Second they discovered that the initial moment of apparent choice involves decreases in brain activity, as well as increases. It suggests that the brain is set up to "tonically inhibit unwanted actions": the sensation of making a decision might not be about hatching a new plan, but about green-lighting one of many competing impulses. By using electrical impulses Fried was able to garner movement from his patients, some of the responses were quite shocking, of the 300 patients tested. Most would respond, some would move limbs, some would perform complex movement, like the stretching of a neck, and the rotation of the body into a complex posture, some even performing complex sets of synchronized movements.

However, this is not the most shocking thing, you see while all this was happening, the patients were reporting they had the "urge" to do these actions, however, they were not in control of their own movement, Itzhak Fried was. He was making them do this, yet they thought they felt they wanted to do it.




Professor of psychology Daniel Wegner of Michigan State University conducted a series of experiments in which people experience an illusion of control, feeling that their will shapes events which are actually determined by someone else. He has argued controversially that the ease with which this illusion can be created shows that the everyday feeling of conscious will is an illusion or a "construction" and that this illusion of mental causation is "the mind's best trick". He argues that, although people may feel that conscious intentions drive much of their behaviour, in reality both behaviour and intentions are the product of other unconscious mental processes.

Do you really think that you have free will ?, do you really think that concious thought can enable your brain to do things ? Where is this physical thing in your brain that would make your brain leap into action and move your limbs ? There is no escaping it, our concious intentions are a by product of something else that is already going on.

That is not free will.

It is still one of the great unknowns of science, and a highly controversial subject, because the implications of no free will upon a society that commonly believes it is under its own control are staggering, not to mention disturbing because nobody wants to think that they are following a linear pre determined path. Even if the mind is capable of masking it.




The thoughts you are processing in your mind right now upon reading this sentence were formed seconds ago. You can say its wrong to say that you have no free will, the fact is though, you came to that conclusion several seconds before you thought you even thought about it.


Censorship debunking & disinformation, it's all in a days work.
---
---
Just noticed this thread Troll.
Damn another long one.
Tomorrow I am going to read it and respond.
Right now its
time
"The third-rate mind is only happy when it is thinking with the majority.
The second-rate mind is only happy when it is thinking with the minority.
The first-rate mind is only happy when it is thinking."
A. A. Milne
---
Posts: 1071
Joined: Mon Jun 21, 2010 1:51 pm
Location: Netherlands
Good post,.
This is imo a part of the puzzle, a part that can expand our controlled enviroment to conduct scientific research in.
I 'think', things like these:
http://www.disclose.tv/forum/v2k-voice-to-skull-mind-control-t59915.html
http://www.disclose.tv/forum/post871603.html#p871603
http://www.disclose.tv/forum/dna-can-be-reprogrammed-by-words-and-frequencies-t76003.html
http://www.disclose.tv/forum/the-gift-of-forgetting-t80239.html
http://www.disclose.tv/forum/quantum-astrology-t79900.html
- the self organisation of the universe (torus)
- hologram theory:
science has recently gotten turned on to the idea that there is a simple shape of waves - which allows all parts of the science of waves and matter to be gathered into ONE great simple whole picture. The PATTERN or shape for waves- reflecting off each other - the name: SYMMETRY. - this word means: "It's all done with mirrors!".
Symmetry for example talks aboutwhether one side of your face is an example MIRROR image of the other side. Symmetry for waves is deep and important because only when waves bounce in symmetry do they stay alive. Scientists agree that creation is entirely about symmetry. If rules and principles about symmetry were put together - they SHOULD be able to explain everything in science in ONE single system of waves. And the name they give to this idea that there is one rule or principle that brings all the different parts of science
together - is called THE UNIFIED FIELD.

By this they mean that there is a way to see everything you observe as an unpacking of one simple rule happening inside one common substance or field ( or set of waves).When we talk about one common substance or field - think of the universe as one HUGE bowl made out of only one kind of jello -which wiggles a lot - as many differentWAVES move around bumping in to each other.

Once there was a lady who's mirror and magnifying glass in her purse were too heavy to carry. She had a scientist change them into a hologram instead. (A hologram is a 3 dimensional -not flat- picture made out of only coherent light).
But when she got home she discovered she could not see HERSELF - in her new mirror and magnifying glass. Only she could see mirrored and magnified other objects INSIDE the hologram.

This is correct science - mirrors in holograms will reflect only things inside and not outside their own hologram.
- the speed of thought
(chess:
it-won-t-last-much-longer-if-you-imagine-it-won-t-t82610.html
)
Are linked to those scientific results in a way that expands our knowledge on the mechanics of reality or perhaps even to 'alter' it.
---
Try telling fkn Icke that ahahahaha



Gonna read the post now lol was just a personal joke about the title
It only takes that one person to go missing for the world to become empty
---
"...the magnitude of the outer space spectacle signifies the strength of higher dimensions that assist us, pouring over humanity subtle energies encoded in the filaments of heavenly light of our being. This kingdom clearly knows the ability of each spirit for receiving this energy, as well as their willingness to integrate with the highest frequencies still available for the transformation of men and of the planet.

While the solar system enters a new age of enlightenment and progress through the divine energy, men on earth, enabled by these new vibrations, work with them within their knowledge capacity. "

" ...la magnitud del espectáculo el espacio exterior significa la fuerza de dimensiones superiores que nos ayudan, derramando sobre la humanidad energías sutiles en los filamentos codificados de luz celestial de nuestro ser. Este reino conoce claramente la capacidad de cada espíritu para recibir esta energía, así como su voluntad de integrarse con las frecuencias más altas todavía disponibles para la transformación de los hombres y del planeta."

The Portal - Francisco de Menezes Dias Cruz

( Biography in wikipédia )

e-book - Neither Heaven NOR HELL

PSYCOGRAPHICS, channelings, Physics and Cosmology.

http://www.lulu.com http://www.amazon.com

( Ingl., Esp. and Port. editions)
I personally believe we are guided from the great stars above ,only problem is with so much going on all around we sometimes do not even have a free will or choice within many things ,as they are out of our hands ,so this is where thoughts are powerful where we can be connected to our guides from the stars and heavens ,at least set afoot apon changing the very future of things that need attention mostly ,or if we do nothing then we can waste our own time by living a life of not following our own truthful guided paths ,which would deem a sadness to only ones self ultimately.

So choice is be or not be.

Free Will is knowing what has to happen or could have happened can be changed or at least tried to be altered for the good not the bad.
And that is what really matters is the fact that we have this choice but never fall victim to ignorance of others or any living creature no matter what.
Last edited by
Malogg
on Sun Jan 06, 2013 4:20 pm, edited 2 times in total.
It only takes that one person to go missing for the world to become empty
---
Posts: 1297
Joined: Sun Sep 16, 2012 12:21 pm
Location: "In life's litter tray......"
Couple this thread with:
http://www.disclose.tv/forum/to-make-you-think-why-are-we-t82762.html
What is being advocated here?
That we are an organic entity, immersed within a chaotic machined structure of an existance that may be an illusion, with no free-will or concious ability to effect our fates, because all is pre-determined by a grand celestral or cebral programe to which we have only glimpses?
That we are ghosts in the machine of existance.
Passing through the temporal lives of the flesh, becoming illusions of ourselves confined within another illusion, an energy force with no real energy or ability to command, change or manipulate the very dimensions in which we appear to exist.
Lost spirits in someone's else's haunted house.
Do we exist only in our imagination?
Or are we the 6th dimension?
Does 'God' exist because we do?
I haven't a clue! So it's back to vodka time..........
But the OP has some interesting stuff.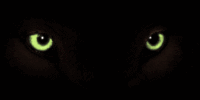 ---
Where there is a will there is a way ~ anon
It only takes that one person to go missing for the world to become empty
---
LOL
.....Oh Troll you are a one
, i had only enough time to read the first paragraph as i am up to my eyes with a flooding washing machine, i shall elaborate further time permitting later, but i have to say YES to some extent there is freewill, freewill in a nutshell is about choice, we can choose whether to act, react or do nothing, all outcomes would lead to another path, or does it, if our life is predestined i would say not, however things are a lot more complicated than that, take your recent posts for instance,
, anyway give me a few hours and i will try and respond in full later.
We are not human beings on a spiritual journey, we are spiritual beings on a human journey; Stephen Covey.
EDIT, spiritual beings trapped in a human experience/prison.
---
Consciousness is separate from our bodies, it sits outside of us, it is the etheric part of us which if you like pulls the strings, much like a puppet. That part of us is what is ruled by the oversoul, the higher being of ourselves, the one we talk to in our darkest hours or when looking for guidance. So if we are to suppose what i have just said that would say as we are merely puppets then everything is determined at a higher level. The one rule when incarnating on earth is there are no rules. We may come here [incarnate] with the intentions of say understanding a concept, perhaps to experience what it is to be a leader or a soldier, or to come and assist others for whatever reason, the only stipulation to come to dense 3D world is the veil of forgetfulness, you are not allowed to remember who you really are, whether this is by design or just the heaviness of 3rd density, and because this maybe the experiment, Freewill or an open field is yours for the taking, or is it ? Will you become trapped by the glittering array of material goodies and feeling of self indulgence or will you be service to others, perhaps like i said before is the light and the dark offering up all it has, the light offers peace contentment whereas the dark offers grand houses and the ability to acquire no matter the cost whether it be using another for gains or discarding those around you because of your material wants/needs.
We have choices in life, we can choose to live in the light or the dark, you can choose, this is what freewill is.
We are not human beings on a spiritual journey, we are spiritual beings on a human journey; Stephen Covey.
EDIT, spiritual beings trapped in a human experience/prison.
---
Related topics

Replies
Views

Last post