Posts: 878
Joined: Sun Sep 16, 2012 1:21 pm
Location: "In life's litter tray....."

You might like:
"These females produce thread with the tensile strength comparable to that of high-grade alloy steel. It also stretches to 40% of its normal length before breaking."
One of the most unique spiders in the world is the golden silk orb-weaver. There are currently over 150 species of the spider in the world, and the orb-weaver is known for creating beautiful golden webs. In 2004, a group of researchers undertook a project to create a marvelous piece of golden cloth from the spider silk of orb-weaver spiders. In order to achieve the goal, the group collected over 1 million female spiders from the telephone poles of Madagascar. They extracted about 80 feet (24.3 meters) of golden silk filament from each spider and then put them back in the wild. It took over five years to collect enough silk for the cloth, and the final result was an 11-foot by 4-foot (3.3 by 1.2 meter) textile.
The result was stunning, a rare cloth made from golden spider thread!
Apparently, making clothes from these spiders silk is not new, Louis XIV of France had a whole suit made!
Sadly, can't find a picture of that.
The Spider Silk textile was first shown at the Natural History Museum in New York in 2009 where it broke all records for visitor numbers to a single exhibit.

There have been very few experiments with spider silk and no serious attempts to weave with the material since 1900. Frenchman, Francois-Xavier Bon de Saint Hilaire, first illustrated how fabric could be spun from spider silk in 1709.

He boiled cocoons, extracting the threads with combs to make socks, gloves and supposedly a full suit of clothes for King Louis XIV. The last known spider silk textile was created at the end of the 19th century for the Paris Exposition Universelle in 1900 but no examples remain.

The new piece has been created in the form of a cape, decorated with intricate embroidery and appliquéd motifs.
See a little bit of how it's woven here:
http://www.designboom.com/design/golden-orb-spider-silk-cape-by-godley-peers/
With reagrd to the strength of this thread, I wonder if a vest made from it would be light and bullet-proof?
Amazing that man is only now discovering (or was it just lost?) just how useful nature is, I wonder how many possible marvels/lifesaving/medicines/cures etc have disappeared under houses, factorys, roads over the years as man tries to recreate what maybe already available anyway - well, except it's free (in nature) and that can't do, someone NOT making money out of humanity!
http://www.dailymail.co.uk/femail/article-2090608/Reviving-lost-tradition-Cape-silk-million-spiders-unveiled-new-exhibition.html#axzz2KZUqsESj
http://www.toptenz.net/top-10-unique-and-bizarre-news-stories.php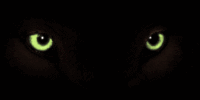 ---
Posts: 398
Joined: Mon Jun 04, 2012 12:08 pm
I rather enjoyed that read thanks
It seems inconceivable to me that a nation of 300 million cannot replace 545 people who stand convicted -- by present facts -- of incompetence and irresponsibility.
---
---
---
---
Posts: 15477
Joined: Thu Jul 22, 2010 4:20 am
Location: going off the rails on the crazy train
.
......ugh.....giant spiders..?
IRONMAN........KING of ICONIA
...
...
...
---
---
---
Related topics

Replies
Views

Last post