Posts: 152
Joined: Sat May 16, 2009 9:42 pm

You might like: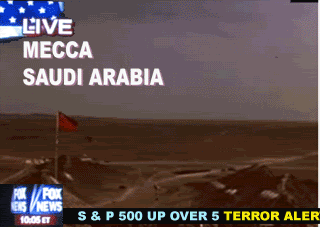 FOX NEWS! =
---
Posts: 132
Joined: Mon Sep 24, 2007 1:37 pm
Location: UK
garibaldixxi wrote:Nice vids.

Care to give an exact description of your equipment and setup?

There once was this guy named Gridkeeper....
HI and thanks to everyone who appreciates my videos.
Meade 8" scope (although John now has a 12).
get a sony cam DCR HC Model camcorder and take the front lens out so the CCD chip is exposed. Attach it to the back of the telescope and experiment with it. Let me know how you get on, thanks.
Gridkeeper films John Lenard Walson filming the moon feb2008
Lunar Moon Crater Copernicus Close up 2009
Moon Earth Project 2009 part 7 Clavius
Moon Tower ? filmed in April 2008 by JLW
Gridkeeper Music with some free downloads http://www.soundcloud.com/gridkeeper
Gridkeeper Home http://www.youtube.com/gridkeeper
---
I also took some video of the moon with a similar setup and posted it here last year. Your video is better than mine. I need to get some better equipment. Thanks for sharing!
http://www.disclose.tv/members/action/v ... the_moon_/
---
Related topics

Replies
Views

Last post