good a.m.
in your opinion,what is the most destructive entity in the world today?
(i.e.-communism,the u.n,the illuminati,capitalism,the nsa,the cfr etc...)
i'll float this out for a while,then post my opinion
peace
---
the human mind,,,,,we are our worst enemy,,,
we are responsible for untold amounts of destruction in our world,,,,physically,,educationally,,morally,environmentally,,,spiritually,,,etc,,
All those groups and other entities are outward expressions of our mind ,,but it comes from inside our own brains,,,the ideas for such organizations,,weapons,,,accepted norms,,,etc that allow us to rank and quantify them all start with an idea in someones mind,,,
Last edited by
Ontherock
on Sun Nov 03, 2013 4:09 pm, edited 1 time in total.
---
Greed and Arrogance.

They are the super-entity, that encompasses all of the above.
---
both great answers,but what i'm looking for is the 'entity' or 'establishment' or 'world system' that these feelings or emotions have created.
---
ontherock....
i'm with you 100%...but
i prefer 'our BRAIN is our enemy,our MIND is our only hope.'
our brains and our minds are not the same
thanx
---
Privately owned central banks.
Everything else you can name is a product, by product, effect, or affect created by or maintained by this corrupt system, wars moral decline, religious fundamentalism, pollution, communism, fascism, big pharma, the military industrial complex, hollywood & pop music to name a few.
Rachelwordsmith wrote: I'm a comparative religions, anthropology, history geek and atheist with a lot to say based on untenable facts
---
Posts: 21123
Joined: Thu Jul 22, 2010 3:20 am
Location: Odin's Palace
.
....the secret societies are the backbone
if you don't like my opinions....please lower your standards
.
---
Posts: 9827
Joined: Tue Jan 04, 2011 3:05 pm
Location: ON A GIF: HUNT
Abrahamic Religion, particularly fundamentalism..
---
Posts: 1292
Joined: Sun Sep 16, 2012 12:21 pm
Location: "In life's litter tray......"
"the most destructive entity"
Doing nothing?
"The only thing necessary for the triumph of evil is for good men to do nothing."
Edmund Burke.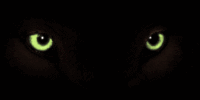 ---
Posts: 3969
Joined: Tue Mar 11, 2014 9:11 pm
i think parents are the most destructive entities
particularly the ones that sacrifice thier children to society
society is an illusion that steals self worth and and infuses a false trust,that for what ever reason,has the ability to convince man to turn against man
you could blame what ever institution you want,but imo,it comes down to parenting and the false ideals we teach the children
just look at how santa clause is introduced and implimented into parenting
patriotism is another exsample, of sacrificing the enfant tree
whether one has children or not is irrelavent cause we all are setting the definitions of good parenting
the kids are the ones that get stuck with our ideals
Treat the Earth well.
It was not given to you by your parents,
It was loaned to you by your children.
We do not inherit the Earth from our ancestors,
we borrow it from our children.


stay awesome
---