Hey guys,

I'm feeling really depressed lately. The news and everything has really upset me; Tuscon shooting, Australia's flooding, Divided country, the wars, stupid Nancy Grace and her child kidnappings, the constant pessimism, etc, etc. etc...

I was just hoping that someone had some advice for me...I know that many will say turn off the tv, but even with the idiot box put away, my mind still races on the reality of our situation...It's hard finding comfort in the MATRIX, because everyone is so into themselves and consuming and getting effed up...

I really just want to find something that I can dedicate myself to, and knowing that what I'm doing is helping people in the right way.

If anyone has any advice to help keep my depression at bay, or to ease the mental calamity it makes me feel.

I feel like crying because I don't know what I can do to help...myself or anyone else.

I don't know...I guess this was just me reaching out for some help.

I really do hope all of you are happy, loved and loving, feel safe, feel needed, and smile without feeling jaded.

Peace be with all of you.

Thanks for forum MODS. You're all great.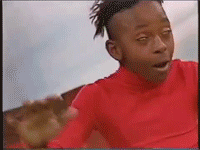 ---
Have some rigorous sex.
Science will fly you into the Cosmos
Religion will fly you into Buildings
---
roadkill wrote:Have some rigorous sex.
LOL!!!!!!!!!!!!!!!!
Thank you sooo much!
That little bit of levity really helps.
And your advice ain't too bad either.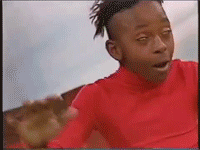 ---
---
Thank you. This also helped.
Peace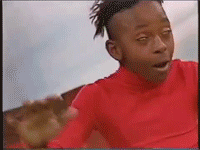 ---
Posts: 2703
Joined: Mon Feb 22, 2010 3:23 am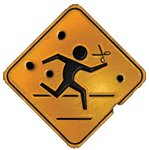 Disclosing bullshitters since 1969.
---
Humans are capable of such beautiful dreams and horrible nightmares.



Peace
---
Posts: 775
Joined: Fri Oct 17, 2008 4:41 pm
Everybody needs a little mitch hedburge now and again, brother:
http://www.youtube.com/watch?v=IueXtzdC6kA
Comedy has such an astounding quality to bring laughter to even the most abysmal circumstance...hope this brightens you up a little bit bud.
For challenges to come, we stand against the tide...under the banner of the brave. Mission Aetheria...the future belongs to the brave.
---
willbraham,
Chin up and move foreward. Not too much we can do to control, what we can't control. Stay positive and focus on you and yours'. Look after number one, cause if you don't all else is irrelevant
---
try going back to an old hobby you might have been really commited to like say..car models or writing or pick a new one to focus some positive energy into. . I recently bought a second hand 60 kph rc car im in the process of repairing.. i find it most soothing to crack a beer and sit down and keep at it then in the summer ill rip the dirt up . keeps me buisy and motivated . oh and poker ..taking someones money legally is always a spirit lifter
"Anyone who doesn't take truth seriously in small matters cannot be trusted in large ones either".
Einstein
---
Related topics

Replies
Views

Last post