Posts: 1292
Joined: Sun Sep 16, 2012 12:21 pm
Location: "In life's litter tray......"
Story of a life.
Harry sung about it, way back.
He sung about the story of a life - any ones life - and put it to words and music.
But it was about the life of you and me - any one's life.
When we are dead, who will 'sing' about our lives?
Are our lives worthy of song - like the really great men and women of history?
I would argue "Yes!"
Because we all create history - in a small way - simply by living.
Our lives affect the world, even if we're a taxi driver or General or President, we change history.
Simply by being alive.
Simply by loving.
Simply by living our lives.
We may think we mean 'nothing' in the great scheme of things - but we change history by simply living.
We are all part of 'Life' - by being alive!
And 'Life' is what humans live.
Rejoice and live - that is what you live for!
For the right man, "I would march to his drum and fight."
Because that's what real love is about.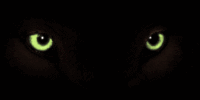 ---
Related topics

Replies
Views

Last post