.
BIOGRAPHY: The Truth About Nelson Mandela
AMTV
Published on Dec 6, 2013
In today's video, AMTV details the riveting truth about Nelson Mandela.
http://www.amtvmedia.com/re-direct-bi..
.
[SOURCES]
Mandela, the man once branded a 'terrorist' by the US
http://news.yahoo.com/mandela-man-onc..
.
Winnie Madikizela-Mandela
http://en.wikipedia.org/wiki/Winnie_M..
.
Necklacing (Wiki)
http://en.wikipedia.org/wiki/Necklacing
http://www.youtube.com/watch?v=G_DXtIKKr0w

The Book of Man
http://vimeo.com/album/2701770
The Book of Man Blog
(announcements) http://brianonley.wordpress.com/
---
---
---
Posts: 1297
Joined: Sun Sep 16, 2012 12:21 pm
Location: "In life's litter tray......"
Interesting post Evildweeb
I wondered how long before stuff like the OP appeared - whilst many people regard Nelson Mandela as a hero and an icon, there have been, and still are plenty, of people who do not.

I'll simply repeat my thoughts from 'Mandela dead at 95' thread:
"Interesting that Nelson Mandela was only removed from the US terror list in 2008!
http://www.huffingtonpost.com/2013/12/0 ... 94392.html
Former South African President Nelson Mandela passed away Thursday evening at the age of 95. While he was revered by politicians today as a human rights icon, Mandela remained on the U.S. terrorism watch list until 2008, when then-President George W. Bush signed a bill removing Mandela from it.
Funny old world ain't it - thirty years ago Mandela was regarded as a 'terrorist' and the ANC was designated a 'terrorist organization'.
South Africa's apartheid regime designated Mandela's African National Congress (ANC) as a terrorist organization for its battle against the nation's legalized system of racial segregation that lasted from 1948 to 1994.

Former U.K. Prime Minister Margaret Thatcher also described Mandela's ANC as a "typical terrorist organization" in 1987, refusing to impose sanctions on South Africa's apartheid regime. President Ronald Reagan did as well.
How many of today's 'terrorist' leaders will metamorphose into world leaders/Icons in thirty years? - If the 'Drones' haven't already got them.........
That old phrase "one man's terrorist is another man's freedom fighter" is really true in today's world.
"A wanted poster issued by the Palestinian Police (British led) asking for information about terrorists including Menachem Begin."
and of course:
"Like Begin and Mandela, he was a 'terrorist' too..........."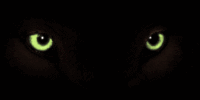 ---
When that news broke yesterday ,the radio DJ 's had a strange comment, Guy :"After he was born, they trowed the mold away and never made an other one like him. "
Girl :"Tay, never again! "....(crazy laugh, from her part....
Didn't watch the video, nevertheless... a guy can't fight the ultra violent "Africaneers"...on unger strike alone.... FCK.....
---
It starts
Hospital attacked in Central African Republic
French forces try to secure roads into capital after at least 300 people are killed in two days of violence.
Read more >
http://www.aljazeera.com/news/africa/20 ... 87571.html
...........................
UK Prime Minister David Cameron and the 'Hang Mandela' Campaign
Read more >
http://politicalblindspot.com/uk-prime- ... -campaign/
It only takes that one person to go missing for the world to become empty
---
Finally, the cognitive dissonance mystery has been solved...

I remember Mandela being a terrorist. And being in jail. And the big uproar when he came out.

And then... become completely boggled at all the Facebook posters and good-wishes that came out when he died.

Mystery solved.
---
The Communists lost the global cold war, but they WON in South Africa. What they did was to take their victory in SA and MAXIMIZE it by making Mandela into a Saint.

In this context Mandela is a part of the propaganda of the far left, communists, and the world eats it up. Most people love a story about an underdog winning.
Antiwar.com
---
If being a freedom fighter is wrong,
if being a liberator is wrong,
If fighting against an apartheid occupation is wrong,

Then fuck it I dont want to be right.

The native South Africans had their land stolen, they were condemned into slavery and apartheid, the result of these past crimes is the catastrophe you see today.

All you haters out there take this on board while Mandela was alive he protected the whites.
One man does not control a nation but he can influence it and his influences were to protect white and black.
Mandela is more of a man then any off you hater keyboard pussies will ever be! ( that is why you look down at him now cause you all wish you had his fucking balls).

Mandela was a great man and what he did in his life was just sort of a miracle.

If you think Mandela was wrong in freeing the native south Africans from the bondage of apartheid.
Then fuck that, I wanna be wrong too.

If you cant see how great Mandela was then you are simple a fucking idiot.

Mandela RIP you above most others have earned it.
"The third-rate mind is only happy when it is thinking with the majority.
The second-rate mind is only happy when it is thinking with the minority.
The first-rate mind is only happy when it is thinking."
A. A. Milne
---
---
Related topics

Replies
Views

Last post