The hard work that Project Camelot has done through the years has indeed earned the very positive reputation that it keeps today. The new interview with Robert is ON FIRE because here we have an incredibly intelligent whistle blower coming from deep inside the military, FEMA, ect... Personally, I found everything he had to say was quite interesting!
---
Whether or not this brown dwarf/planet X comes around, the whole stimulus into the collective consciousness of people has been relatively positive... more attention to the mechanics and breaths of the universe. I am happy for myself to see that happen. As long as we can keep this internet open for all of us to share and compare and improve ourselves collectively, despite hoaxes or misguiding information, we will evolve.
---
---
i ALWAYS KNEW THE WHOLE 2012 DOOMSDAY STUFF WAS A LOAD OF CRAP.
You sad people need to focus on real issues and stop giving us 'conspiracy theorists' a bad look by believing in this crap. Which was more than likely made up by the Illuminati for this very reason.

Zacharia Stitchin WAS a 33rd degree freemason. He is now a fully fledged Illuminati member. Leo Zagami's story is very interesting indeed you should research into him, he exposes the truth about Stitchin. If you you believe the 2012 doomsday tripe you are the worst of the brainwashed sheep.

Please everyone just shut the fuck up about 2012 and Nibiru. You know nothing.
---
I'm sorry to say i dont believe in the planet Nibiru...i'd love it to be real...providing the cataclysms associated with it would not come to pass.This subject to me is no-2 on my waste of time discussing list-just below the GFOL-or better know as the galactic federation of crap
Sorry people we need to get our heads out of the clouds and back down to WHAT IS FREAKIN HAPPENING on the ground on our own AMZAING planet
We need to STOP THE NWO from controlling every aspect of our lives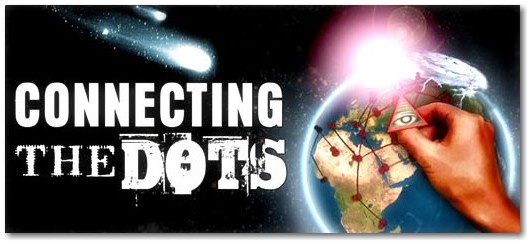 ---
Posts: 1
Joined: Thu Oct 30, 2008 1:54 pm
nibiru true or not, there are many strange happenings at present,more
and more ufo sightings,crop circles, hurricanes, earthquakes,ect,ect,
wake up endall.
---
sanctuary must you use such awful language to get your point across?
you know if you cant articulate yourself without using such vulgarity then it just shows a lack of vocabulary and an overall stupidity - ALSO you sound just like a nazi giving people orders not to belive in things,we are all entitled to our own opinions so maybe tone it all down a bit hmmm you sad overbearing control freak.
...............................................................................................
in reference to 484040 thank you for the conformation on the footage
much appreciated (not at all disappointed)
he who f**ks nuns will later join the church
---
armegeddinpissedoff wrote:nibiru true or not, there are many strange happenings at present,more
and more ufo sightings,crop circles, hurricanes, earthquakes,ect,ect,
wake up endall.
you are yet another person who failed to read all my posts.
before telling me to 'wake up' perhaps you should 'wise up' and read ALL posts before making comments
he who f**ks nuns will later join the church
---
I give you some Facts:

Recent research suggests that a very large percentage of stars in the Universe are part of systems with at least two stars.

http://imagine.gsfc.nasa.gov/docs/ask_a ... 0321a.html

It means that Binary systems are normal as shit in the Galaxy. Hmm..and our Solar system dont?! Exception? Hell yeah, cause we see no other Sun, right .

But what if our Sun has a Twin! A Brown Dwarf. Those failed stars that are not massive enough to centrally produce major nuclear reactions. Call it Nibiru ,Nemesis what you want.

There is a Theory that a hypothetical brown dwarf, orbiting the Sun at a distance of about 50,000 to 100,000 AU, somewhat beyond the Oort cloud. The existence of this star was postulated in an attempt to explain an inferred periodicity in the rate of biological extinction in the geological record.

http://www.disclose.tv/members/action/v ... Dark_Twin/

http://en.wikipedia.org/wiki/Nemesis_(star)

The Real Question is:

Is our Solar system a Binary one?

Is there something Big beyond the Oort cloud we are not capable of tracking?

What will happen when that Gravitational Monster hit the Oort cloud?

One word : Extinction!
______________________________________________________________________________
-= PREDESTINATION: Itz hard to be ze good guy when you turn into a fucking gun =-
---
Posts: 37
Joined: Fri May 23, 2008 8:01 pm
kellenpsullivan wrote:

gabriel892 wrote:oh c'mon, Can we give the 2012, Dooms Day, Nibiru, Planet X, Annunaki returning to enslave us, Poles shifitng bullshit a rest? If they planet was going to pass by us by 2012, we would see it by now. Let me give you an example. The Star Sirius can be seen with the naked eye and it's about 8 years away from us(if you travel at the speed of light) which means it is technically alot further from us than that. Now, Nibiru gives off light itself and it also is suppose to be alot bigger than Sirius and it is also suppose to be four years away...yet we don't see it. You know why? Because it isn there. I'm srry to dissapoint you all, but no Annunaki's from Nibiru will be killing us in 2012. I have read all of Zecharia Sitchin's books, but I dont agree with him on that.

The Mayans never "SAID" that 2012 willbe the end of days nor an awakening. Anyone who studies there history and calendar will tell you that the muthafuckers just stopped writing. It had nothing to do with the end of time. Of course you won't see any of this anywhere. All you see on tv is death, destruction, blackness and hatred because that's all you been taught to do. Fear gets ratings and because of that channels like the history and discovery channel that "get off" on showing us a hundred ways in which the universe can kill us, plays 24/7. Not because it's true, but because itgets ratings. Playing off of our fear. Gee that sounds familiar, oh yea that's exactlyhow the government opeartes too. People are not complicated.

Yet because the world is evolving, it's getting harder to suceed, life his harder, harder to make a living, harder to survive and overall it's harder to be happy or content, so people choose to not care, say fuck it and just live for themeselves chasing some abstract illlusionary dream while turning a deaf ear to the needy or they choose to live in fear, trying to repent(whatever the fuck that means), get in the good graces of god and ask for guidance because they have no clue whats wrong with them,but for some reason they arent happy and they feel like the world is coming to an end. There you go, the world is divided into to different ppl(over-simplification): The selfish and the fearful. Family doesnt exist anymore, True love doesnt exist anymore, because of the fast paced, money worshipping whores that we have become. Nibiru isnt going to destroy us, we will!

People feel the tension in the air because we are all connected, so they hope for a change and that's good. They feel the heignted pain, misery, lonliness and hatred that exist in the world. People are waking up, but the one thing they need to realize is that if they dont try to make a difference no one will. Fuck Hope! Do Something about it! Stop waiting on a savior or miracle, be the miracle and I promise you THIS WORLD WILL NOT COME TO AN END,simply because we will no longer believe it. Fear of the world ending is a by-product of feeling hopeless and lonliness. The feeling of, just wanting to start over. There is a saying: Reality is fiction many agree to believe.

As long as we fear death and destruction the station will play it because fear keeps people in line and we are easier to manipulate. we are more gullable. Our minds and beliefs shape the world around us, not some external inevitable doomsday bedtime story.

There is no such thing as fact and "although time is an illusion the futurecan always be changed"(Edgar Cayce). So dont tell me about Armageddon or Meteor Strikes, because I know that those beliefs didnt hold merit until we startedto fear it. Control your fear, stand up for your beliefs, care for one another and see which way that muthafucker goes. See you in 2013, you paranoid fear spreading maniacs(not yall). I hope they know they are doing the NWO a favor.

Bottomline: Everyone of those things I mentioned at the top are possible, because anything is possible, but nothing is set in stone, Unless the fearful fools continue to believe it.

just to let you know, nibiru is a planet orbiting around a brown dwarf star just a little bigger than jupiter. sirius is much much bigger than a brown dwarf and gives off much more light. as the nibiru system approaches the sun, it will accelerate as it gets closer. even that it is four years out it is still very far out(unless you believe the zetas who quote that it is already on the backside of the sun coming around through the other way). A brown star is a very dim object that you can only see in infrared unless it is very close. Gabriel892, I do however hope you are right and this is all bullshit!
thats the first time I quoted myself! feels kinda good!
Another theory of mine which I have already stated on another post is that instead of nibiru(or nemisis,etc.) having a large elliptical orbit around the sun, maybe we cross its path in the galactic equator every time we pass through.
---
Related topics

Replies
Views

Last post