Posts: 10136
Joined: Sun May 20, 2012 3:24 pm


People around the world are noticing that our planet's weather is dramatically changing. They are also beginning to notice the long lingering trails left behind airplanes that have lead millions to accept the reality of chemtrail/geoengineering programs. Could there be a connection between the trails and our severe weather? While there are many agendas associated with these damaging programs, evidence is now abundant which proves that geoengineering can be used to control weather. In this documentary you will learn how the aerosols being sprayed into our sky are used in conjunction with other technologies to control our weather. While geoengineers maintain that their models are only for the mitigation of global warming, it is now clear that they can be used as a way to consolidate an enormous amount of both monetary and political power into the hands of a few by the leverage that weather control gives certain corporations over the Earth's natural systems. This of course, is being done at the expense of every living thing on the planet.
PEACE, PEACE...BUT THERE IS NO PEACE!
---
My stance on this is. IMO There are that many planes, high flying ones at that. The amount of air-planes has increased 10 fold over the past few years, and they all leave condensation trails especially the big air liners, and the private jets or Lear jets when they fly above a certain altitude.
As anyone took a sample of air when these planes have been over?, if anyone does, and they can publish their findings i will believe it that their putting chemicals in the air.
Until then I remain a sceptic because if they were coughing out chemicals to the order off what the conspiracy theorists are saying everyone would be affected.
Key workers such as Doctors, nurses, the emergency services, those faceless bastards that are councillors, and white collar workers, the world would be in chaos.
If someone proves to me from a scientific background with checkable credentials that they are pumping chemicals into the air i will change my attitude. IMO of course until then it's
I am what i am.

War does not determine who is right, War determines who is left. [img]http://i47.tinypic.com/5aro28.gif[/img]
---
Posts: 156
Joined: Thu Sep 02, 2010 10:44 pm
Thanks, watching it now! Great stuff.

I found this little awkward video quite convincing.
This is how I remember Contrails.
-
Something has definitely changed.


---
---
Posts: 18488
Joined: Thu Jul 22, 2010 4:20 am
Location: underneath the circumstances
Mep630 wrote:Watch while you can...






.
..........
mep....this is a big pet peeve of mine...
.
.
.
........i'm waiting for a video... ''they are spraying and wtf in the world are we gonna do about it..?''
.
.
domdabears wrote:

I wanna punch you!!!!
---
---
The57ironman wrote:..........

mep....this is a big pet peeve of mine...

.

.

.

........i'm waiting for a video... ''they are spraying and wtf in the world are we gonna do about it..?''

.
If you help the Oppressors, eventually you and your family will be oppressed.
www.mind-wars.com
---
---
Posts: 6432
Joined: Sat May 14, 2011 10:00 pm
Location: Zin-Uru
Thanks willease i will watch this later....!
It was written in prophecy that a Gelfling would end Skeksis rule...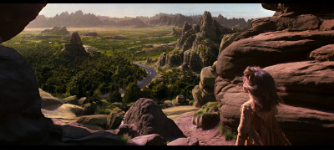 https://www.youtube.com/user/kinninigan
---
Did you watch the video?
Tonyw wrote:My stance on this is. IMO There are that many planes, high flying ones at that. The amount of air-planes has increased 10 fold over the past few years, and they all leave condensation trails especially the big air liners, and the private jets or Lear jets when they fly above a certain altitude.

As anyone took a sample of air when these planes have been over?, if anyone does, and they can publish their findings i will believe it that their putting chemicals in the air.

Until then I remain a sceptic because if they were coughing out chemicals to the order off what the conspiracy theorists are saying everyone would be affected.

Key workers such as Doctors, nurses, the emergency services, those faceless bastards that are councillors, and white collar workers, the world would be in chaos.

If someone proves to me from a scientific background with checkable credentials that they are pumping chemicals into the air i will change my attitude. IMO of course until then it's
---
Related topics

Replies
Views

Last post