Posts: 7610
Joined: Sun May 20, 2012 3:24 pm
Published on Nov 19, 2012 by RTAmerica

Last week, Congress made it safer for federal employees to blow the whistle on government agencies eliminating the fear of retaliation. One of the agencies significantly affected by the new legislation is the Transportation Security Administration. RT Web Producer Andrew Blake breaks down what the legislation can and cannot do.



---
Lol. No responses.
This is one of the better pieces of news that I've heard in a while. We haven't seen
any
steps in the right direction in quite some time- at least, not in my observance.
I think it's great.
FINALLY!! We have a government agency that actually LISTENS to it's people. : > /
---
---
Seems to me that the truth has a cost? Maybe your life. But God forbid that the the truth is hidden! You have to ask your self why?? It's always because they have something to hide. And the chances are you are paying for it. But if you new about it you would hang the bastard's. Or cut their balls off. LOL. Long live the truth. It will always find them out. The thing is our gang will always be much bigger than their gang.
I question everything. I don't believe anything I'm told or anything I see. Prove it, or fuck off. And that's not me I see in the mirror in the morning.
---
Posts: 712
Joined: Sat Sep 19, 2009 1:55 am
Doesnt mean a thing.. get enough "boat rockers" from the inside and if there bad enough (if theres any at all with the high pay theyre getting) and theyll get transfered somewhere in out in the middle of nowhere, like Butthole Montana and replace with a real hard ass.

Or theres a clause in that piece of paper they signed stating a breach of "national security" in a very little loophole that nobody noticed or can understand but legal as hell then inciting the Patriot Act plus the NDAA.. and wave them bye bye...

If its the other way (the public), theyll have to fill out tons of forums and wait 6 - 8 months for a standard reply, if the #800 is open.. this will be like calling microslut's tech support, trying to understand this person with a very heavy India accent for 9 hours.


Basically Itll be like pissing on a 4 alarm fire.

A false sense of power that people think theyll have but wont.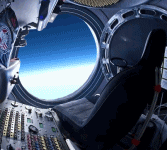 ---
Related topics

Replies
Views

Last post