i had a wasp problem at my house
i wondered what to do
didnt want to kill them
my choices seemed to few
i pondered till the wee night
the air was full of dew
it seemed that they had no more bite
and all slept but a few
so into sacks i put them
then i took them for a drive
now my house rid of wasps
and the forest has some hives
lol
---
That was f***in epic man!!!!!!!!!!!
Thanks for doin the film of this!
---
thruster and chaindrive
i notice that they dont really attack,more like defend.
when i was just watching them,even from 2 or 3 feet,they ignored me.they were flyin a few inches by my head as they went back to the nest.once i started removing them they got defensive.
i just waited till night and they were pretty dormant.
on your wasps chaindrive,they prob dont like the mower or weed wacker.
i did three nest that night and the one that was in the ground was completly dormant.they couldnt fly at all.
anyways,it was a cool expirement.i did three hives and didnt get stung.
i got to see how the wasps fly into the light i was using.its a contractors light and get hot enough to melt shit.they would keep attacking the light, even thought it was burning them and melting thier wings.
they couldnt see be cause they were focused on the light
in the past month ive seen three different creatures being blinded by the light.interesting little plays,lol
---
Posts: 5994
Joined: Sun Jun 07, 2009 2:38 am
Location: My happy place
I'm glad you found a peace full solution to your Wasp Problem
---
nem...ya,it worked out good
---
Cool vid Kent. I had a problem with wasps on the underside of my back deck roof last year. I did a little research and found out wasps are territorial. If they see another hive, other wasps wont build close to it. So I went out to the local hardware store and bought fake ones made out of paper. Hung one on each corner of the deck and haven't had a problem since. They'll fly by, but haven't build any new nests. Best $10 I ever spent
---
Posts: 1279
Joined: Sun Sep 16, 2012 12:21 pm
Location: "In life's litter tray......"
Liked the vid kentrb!
Apparently in the UK we have a 'shortage' of wasps!
It's summer, the sun is shining across the UK, but there don't seem to be many wasps around. Why?

Summer has finally arrived and people have decamped to gardens, beaches and parks en masse. But something seems to be missing this year. By July people are usually swatting wasps away from picnics, barbecues and ice creams at an annoying rate.

Wasps usually start appearing in the UK around the beginning of May, depending on the species. So why are there so few of them around?
Read more here:
http://www.bbc.co.uk/news/magazine-23356578
See, we hate them when they're here - but miss them when their not around!
Bit like our ex's, I suppose.............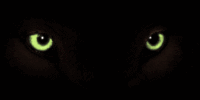 ---
slith
i found one of those fake nests at the dump a few days ago,lol.i have it hung by a window
it does seem like less activity at the window its hung in.
i better get some more,lol
thanks webcat
i like your metaphors,lol
thier seems to be no shortage here,lol.
seeing as how we are both on the northern hemisphere,it is probally environmental on thier shortage over there
couldnt say for sure though
---
Posts: 559
Joined: Thu Jun 13, 2013 10:55 am
Awesome Video Kent
If you're talking behind my back, you're in a good position to kiss my ass!
---
thanks poppa
it was fun,lol
---
Related topics

Replies
Views

Last post