---
Posts: 7432
Joined: Sat May 14, 2011 10:00 pm
Location: Zin-Uru
Its like the Reptilian presence...great movie!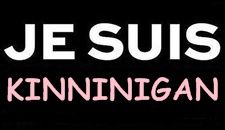 Troll2rocks wrote:<<< See avatar for dance instructions.
https://www.youtube.com/user/kinninigan
http://www.disclose.tv/user/kinninigan/
---
Professional wrestler and movie star Roddy Piper endorses former House of Representatives David Duke for U.S. president in this clip from Vince McMahon's 1991 Survivor Series. Piper played the lead role in John Carpenter's 1988 hit They Live, a movie themed on an alien race subverting and controlling the world. The movie has striking similarities to the current Jewish control of the world today. For its time, They Live was a better and far more thought-pprovoking film than The Matrix.

Antiwar.com
---
---
---
Zigoapex wrote:Piper's the man ! best line in the movie,

" I'm Here TO Do 2 Things, Kick Ass, And Chew Bubble Gum, And I'm All Out Of Bubble Gum..."
years later they use that quote on Duke Nukem 3D
Don't try to troll me 'coz you're going straight to my ignore list.
---
---
I have this Movie, and it's got one of the best fight scenes in it, in an Alley. They knock the Fuck out of each other, and end up laughing.
I am what i am.

War does not determine who is right, War determines who is left. [img]http://i47.tinypic.com/5aro28.gif[/img]
---
since this thread was so well received, i'm thinking of doing future threads like this, of movies that are available on youtube and are not an immediate copyright threat, old school shit. Are you guys game?
Don't try to troll me 'coz you're going straight to my ignore list.
---
Posts: 308
Joined: Thu Jun 23, 2011 5:56 am
Good Morning....
The one question that has stayed with me since this movie first aired is, hypothetically speaking,
what kind of technology would enable non-humans to walk among us undetected?
?
?
?
?
?
---
Related topics

Replies
Views

Last post