Posts: 8
Joined: Thu May 06, 2010 8:51 am
this will be the uk soon when the new party runs the uk .com corporation for the bankers .
the UK .COM CORPORATION WANTS YOUR TAX YOUR VAT AND YOU TO BE ITS SLAVE CHEAP LABOUR NO PENSION AND NO HOPE JUST BE A SHEEP SLAVE .
THE BBC CORPORATION AS STOLEN 1.5 BILLION OF LICENCE PAYERS MONEY TO PAY FOR THERE CORUPT PENSION .THE GREEKS HAVE LOST 30% OF THERE PENSION BECAUSE YOU HAVE NO SAY YOU ARE SHEEP KEEP PAYING YOUR FUEL TAX YOUR VAT YOUR TV LICENCE FEE YOUR COUNCIL TAX PAY YOUR TAX SHUT UP OR GO TO JAIL .
SO ARE YOU FREE TO SAY AND DO AS YOU PLEASE NO .
WHY BECAUSE YOU LIVE IN FEAR OF THE UNKOWN .
BECOME FREE BE A NON SLAVE VOTE TODAY IN THE UK FOR A NON ELITE PARTY ANY ONE BUT THE THREE MAIN PARTYS WATCH THEM SQUIRM LIKE THEY DID IN IRELAND WHEN THE IRISH SAID NO TO THE LISBON TREATY
SAY NO TODAY VOTE FOR ANY ONE BAR THE THREE MAIN PARTYS AND WATCH DEMOCRACY AT WORK COOKING THE BOOKS .
THE LISBON TREATY AS TOOK ALL THE POWER FROM THE UK THIS ELECTION IS FAKE .
BUT THE SHEEP WILL VOTE FOR THE MAIN THREE ,WHY IS THIS DONE ,BECAUSE THE ELITE DIVIDE YOU AND RULE YOU .VOTE IF YOU DO .
DOIT FOR YOU NOT THEM VOTE FOR A NON MAIN PARTY MAN OR WOMAN BE FREE DONT BE A SHEEP .
Euro zone warned of contagion
Reuters – May 5, 2010

Three people choked to death when rioters set a central Athens bank ablaze during a protest against wage and pension cuts that were the price of the 110 billion euro ($146.5 billion) EU/IMF bailout agreed on Sunday.

A general strike shut down Greek airports, tourist sites and public services and some 50,000 demonstrators marched against the planned public spending cuts and tax rises, demanding that tax cheats and corrupt politicians be put on trial.

Hundreds of protesters threw rocks and bottles at police who responded with tear gas. Prime Minister George Papandreou told parliament he was deeply shocked by the fire deaths and vowed to bring the culprits to justice.

In Berlin, German Chancellor Angela Merkel said Europe's fate was at stake in the most serious crisis of the single currency's 11-year lifetime, and other euro countries could be hit unless the rescue for Greece succeeds.

European Monetary Affairs Commissioner Olli Rehn said it was vital to stop the crisis spreading beyond Greece.

"It's absolutely essential to contain the bushfire in Greece so that it will not become a forest fire and a threat to financial stability for the European Union and its economy as a whole," he told a news conference.

Anxiety over a widening of the crisis sent stocks tumbling worldwide, and the euro hit a new one-year low below $1.29.

Battered Greek bank shares shed a further 5 percent on news of the first casualties in three months of sporadic strikes and street protests.

Shares in Spain and Portugal, seen as the next two targets for investors testing the European Union's will and ability to defend weak euro zone economies, fell for a second straight day. Lisbon had to pay more than four times its previous yield to sell six-month treasury bills on Wednesday.

In a sign of growing alarm in Brussels, European Commission President Jose Manuel Barroso launched a fierce attack on financial "speculators," saying the EU executive could move quickly to further regulate them if they acted irresponsibly.

Merkel, whose foot-dragging many analysts have blamed for aggravating the Greek crisis, told parliament the success of the rescue package would determine "nothing less than the future of Europe -- and with it the future of Germany in Europe."

Without the aid, a chain reaction threatened to destabilize the European and international financial system, she said in a debate on approving Berlin's 22 billion-euro contribution to the emergency loans for Athens, despite German public hostility.


VIGILANT

European Central Bank governing council heavyweight Axel Weber gave German lawmakers a similar warning, saying a Greek default would pose a substantial risk to the stability of European monetary union and the financial system.

The head of the International Monetary Fund acknowledged the risk of the debt crisis spreading from Greece to other European countries but said he saw no real threat to the big euro zone states such as France and Germany.

"There is always a risk of contagion," Dominique Strauss-Kahn told French daily Le Parisien.

"Portugal has been mentioned, but it is already taking measures and the other countries are in a much more solid situation ... but we should remain vigilant."

The euro hit a 14-month low of $1.2801 and the cost of insuring Spanish and Portuguese debt against default spiked to euro lifetime highs.

Seeking to calm markets, Rehn said Spain did not need an aid mechanism of the kind created for Greece and he was not going to propose one. But he also said the deficit levels of all EU states were "worryingly high."

Despite official denials, many economists are convinced Greece will have to restructure its debt, making private investors take a share of the pain.

"What we are seeing today is very classical financial contagion effect," said Sebastian Barbe, head of emerging markets strategy at Credit Agricole, Hong Kong.


GREEK AUSTERITY

Concern that Greece's Socialist government will be unable to implement all the deficit-cutting measures agreed with the EU and IMF because of potential social unrest is one of the drivers of the euro zone turmoil.

Papandreou presented an austerity bill to parliament on Tuesday which foresees 30 billion euros in new savings. But the conservative opposition vowed to vote against it, dooming hopes of a political consensus.

Analysts were watching Wednesday's protest for pointers to the degree of mobilization of Greece's powerful trade unions.

So far, demonstrations have been limited to tens of thousands but anger is mounting, with opinion polls showing ordinary Greeks believe they are paying the price of the crisis while tax evasion and corruption go unpunished.

"With our strike today we are continuing our fight against harsh and unfair measures that hit workers, pensioners and the unemployed," Yannios Panagopoulos, president of private sector union GSEE, told Reuters.

View photo slideshow here.


(Additional reporting by Harry Papachristou and Lefteris Papadimas in Athens, Jan Strupczewski in Brussels and Carolyn Cohn in London; writing by Paul Taylor; editing by Andrew Roche)
THIS IS THE UK SOON
---
Posts: 8
Joined: Thu May 06, 2010 8:51 am
IF YOU VOTE VOTE FOR FREEDOM AND VOTE FOR ANYONE BAR THE THREE MAIN PARTYS .
---
Well i'm voting for UKIP.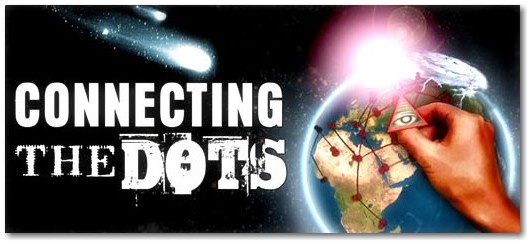 ---
Posts: 2442
Joined: Mon Nov 23, 2009 8:25 am
Location: Scotland
Well, I'm voting for the Monster Raving Loony Party!
Yes, they do really exist.......
http://en.wikipedia.org/wiki/Official_Monster_Raving_Loony_Party
For readers outside the U.K. - It's a very British Thing!
---
Related topics

Replies
Views

Last post