Posts: 10120
Joined: Wed Jul 01, 2009 9:10 pm
Location: Packing my stuff and moving to Denver like you should be doing
Time Travel? Occupants of a car crash disappeared momentarily several witnesses re count the same story"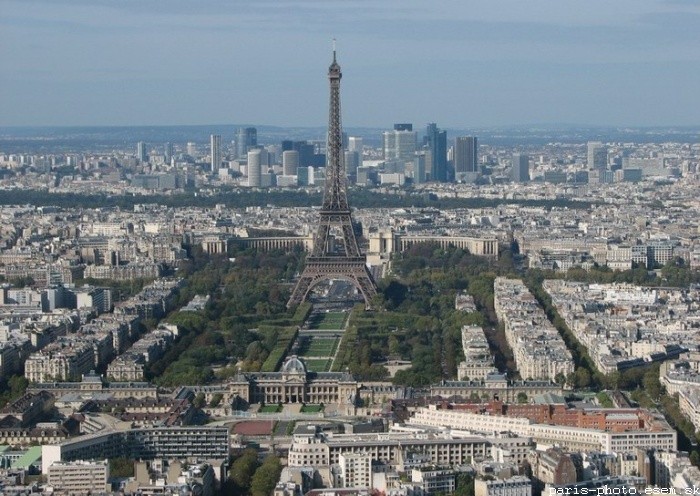 Car Crash: "Occupants Disappeared Momentarily"
This is just bizarre. I really would not think much of news like this one, but the fact that multiple witnesses were saying that they witnessed passengers in a car "…'disappear' momentarily at one stage"
A car crash on Paris' M6 motorway has been shrouded in secrecy lately. What appears to be a typical, unfortunate crash, turned into something from the X-Files. Cue in music…
Many witnesses say that they saw a bright light emanating from one of the vehicles before crashing and had seen the occupants of one of the vehicles disappear, only to reappear within moments.
Mar 08, 2010 – Speculation has been rife about the links between the incident in Paris and the recent crash on the M6 as it is clear that both have some level of unexplained activity and both crashes have been subject to strict reporting guidelines.
Full details are unclear at this time but it is understood that two vehicles were involved in the crash and that it took place near the Eiffel Tower, although the exact location is being kept secret. Parisian traffic police were keen to play down several rumours that have started to circulate amongst those who witnessed the crash surrounding the events that led up to it.
These include alleged witness statements that claim a bright light could be seen emanating from at least one of the vehicles before it collided with the other. In other statements, witnesses walking on the nearby pavement were reported to have seen the occupants of one of the vehicles 'disappear' momentarily at one stage.
The Parisian traffic police have denied the validity or existence of the statements and also confirmed that there were four bodies present in the vehicles; two in each. All were male and were said to have been badly burnt in the subsequent fire after the crash.
When questioned about why they won't name an exact location for the crash, the police have put out a statement saying that 'we wish to keep the location secure whilst the investigation continues and we are aware that such a location would attract people wanting to speculate on the reasons for the crash. This would jeopardise the integrity of the scene and any evidence that is still to be uncovered'
Further details of the investigation to follow.
Mark Collins
Freelance Journalist
Writer for VoloLegal / VoloMed
--- end ---
http://www.prlog.org/10564324-m6-crash- ... gated.html
FAIR USE NOTICE.
Section 107 of the US Copyright Law. In accordance with Title 17 U.S.C. Section 107, . http://www.law.cornell.edu/uscode/17/107.shtml

---
Posts: 588
Joined: Thu Aug 12, 2010 12:15 am
Location: Halling UK
Wow... that's er, trippy
I wonder where these guys or guy disappeared to? I wonder if they were abducted and didn't survive some experiment, so they were put back in their cars a split second after the car began to crash. Thus giving the appearance of plain ole car crash death.
Just a wild stab in the dark lol.
Great find none the less.
"People spend all their lives worrying that something will happen to them. Eventually they end up in their final days of life. When suddenly they realize they've spent so much time worrying. They infact never lived at all". -Myself
---
They obviously didn't gun it to 88.
God is a comedian, playing to an audience that is afraid to laugh
---
The British crash on the M6 motorway was noteworthy in that in one of the vehicles recovered from a multiple pile up contained no trace of occupancy. .
---
Posts: 10120
Joined: Wed Jul 01, 2009 9:10 pm
Location: Packing my stuff and moving to Denver like you should be doing
icarium wrote:The British crash on the M6 motorway was noteworthy in that in one of the vehicles recovered from a multiple pile up contained no trace of occupancy. .
FAIR USE NOTICE.
Section 107 of the US Copyright Law. In accordance with Title 17 U.S.C. Section 107, . http://www.law.cornell.edu/uscode/17/107.shtml

---
Originally posted 1/27/10
Highway Accident May Have Involved Paranormal Activity
NOTE: This incident would make a great script for 'Fringe' or the former show 'The X-Files'. A reader in Birmingham, UK commented on this vehicular accident and the questions surrounding it. I started to dig and found the following information. Investigators reveal they are unable to explain certain facts surrounding this specific M6 pileup (in Birmingham) and point to evidence corroborating rumors of paranormal activity may be partly to blame.
A leaked report into the recent crash on the southbound carriageway of the M6 just outside Birmingham shows that the investigation team are struggling to provide credible explanations for some of the circumstances surrounding the incident.
The pile up involved seventeen vehicles, including three trucks but miraculously no one was killed although several people were taken to hospital for minor injuries.
One anonymous source closely involved with the investigation said there are three specific areas they are finding increasingly difficult to explain; the tachometer readings of one of the the trucks, the CCTV footage taken at the time of the crash and also the lack of physical evidence to show drivers were present in three of the vehicles.
Details remain closely guarded but it is understood the tachometer readings clearly show that the truck's speed reduced dramatically about one minute before the accident. The CCTV footage is alleged to show a thin white line across the southbound carriageway, again timed at about one minute prior to the crash.
No one from the crash investigation team is willing to go on the record to either confirm or deny these reports and it is understood that the entire investigation has now been turned over to another police department based in London; although again, no one would confirm of deny this.
http://naturalplane.blogspot.com/
---
Posts: 928
Joined: Tue Nov 02, 2010 8:40 pm
If true, very odd. A time-slip in operation perhaps?
"In the wardrobe of my soul ... in the section labelled 'Shirts'"
---
Posts: 261
Joined: Mon Jun 09, 2008 11:04 pm
the matrix has been SUPER glitchy lately ,..
"You begin saving the world by saving one person at a time; all else is grandiose romanticism or politics." ~ Charles Bukowski
---
Yet another twist to one of the strangest events in the news in recent times.

M6 Paranormal Crash Report: Suspect Confirms Secret Code

In yet another twist in the ongoing investigations into the incidents on the M6 and in Paris the detective leading the investigation in the UK has confirmed that the police are now desperately trying to crack what they believe is a secret code.



FOR IMMEDIATE RELEASE

PRLog (Press Release) – Nov 25, 2010 – Also that the main suspect has been using this code to communicate with their co-conspirators.

It is the latest in a set of bizarre facts to emerge since the arrest of the suspect in Manchester just over two weeks ago. Detective Silverton has also confirmed that the suspect remains in custody of their own volition but refuses to comment on their identity.

As with the previous interview I was able to conduct with Detective Silverton, I was driven to what I believe is a disused underground bunker in the Cheshire countryside and allowed to ask a limited amount of questions; the interview was then vetted and approved for release.

Further revelations have also emerged about one of the bodies discovered in Paris.

Detective Silverton confirmed that both he and the lead investigators in Paris are pooling what they know and that one of the autopsies on the victims in Paris showed a 'considerable difference in the accepted chemical makeup of blood normally found in a person who has lived and breathed this atmosphere'

When pushed to confirm what this meant Detective Silverton said that he was not going to suggest any medical interpretation for this and that there were 'several possibilities' currently being reviewed.

I then returned to the code and the alleged 1of26 document that had been circling the investigation from the start.

Detective Silverton confirmed that this was document they are investigating, 'initially we thought this was part of a scam, a way to create the illusion of paranormal or supernatural activity and then go on to sell artifacts on the black market based on it, but we now believe this is not the case as there seems to be no apparent motive to its existence'

He also stated the evidence for this was the dramatic change in the content of the document and also confirmed that two of their most experienced code crackers were now investigating the document.

Asked if they were nearing any solution to the code Detective Silverton commented that, 'we are still looking at it and are confident that we will be able to interpret what is being said. However we are also scouring many of the forums that have reported this case in search of clues and would ask anyone who has come into contact with these people or has knowledge of the code to put any suggestions they have onto the relevant forums and mark them 1of26. By doing this we can track these posts and see if they are useful to the case. I must also state that we are not interested in any person who places these posts, we're only interested in anything that will help us crack the code; we are confident that we have our main suspect and are currently following up a specific lead they have given us'

I asked Detective Silverton if this was the new way for the police to ask for witnesses and was told that given the sensitive nature of this enquiry they felt that any other mechanism they could use could see them becoming overwhelmed by the resultant influx of information
---
You know, I remember hearing about this on the news a while back, and then it (the story) just kind of disappeared (no pun intended lol). I actually forgot about it until now. It seems as if this story has been "brushed under the rug," so thank you for opening people's eyes to it.
Matthew 7
"Do not judge, or you too will be judged. For in the same way you judge others, you will be judged, and with the measure you use, it will be measured to you.
---
Related topics

Replies
Views

Last post