Newdawnrising wrote:Don't give up, i don't care what you have to do, don't ever let those who are against you claim victory. You are a human being, you are living in to most evil time in the history of mankind. Don't listen, close your eyes, refuse to be desencitised. Allow yourself to be shocked at terrible things, don't be hard hearted. Don't believe everything you see or hear on the TV, the internet, or by word of mouth, it is a war for minds, don't be a casualty. Nothing is as it seems in the system of things. When you are finding yourself lost, run to the first good thing that comes to mind. If you find yourself surrounded by the deafening sound of nature, just stop and breath. It will all come back to you, you will remember. Then, if you take it all in, you will witness the slowing of time, and momentarily return to the promised land. You will be HOME.
Ancient Mesopotamian prayer:
Sickness, headache, loss and destruction have befallen me.
Terrors, people averting their faces from me.
Wrath, rage and resenment of both divine and men.
I have seen my lady days of gloom, months of depression, years of grief.
I have seen my lady, slaugther, disorder, riots, death and distress hold me in thrall.
My sanctuary is silenced, silenced my chapel, stilness lies poured over my house.
The face of my god is turned elsewhere, my family scattered, my pale torn asunder!
Master Raphael wrote:what you call the law of attraction was missing a vital aspect to the theory that I call the law of repulsion ...it is clear I drove the two of you together...using my repulsion not attraction
---
Life would have definatly been easier if I drank their florinated water..and beeen born of the sheeple clan..life would be easier if I was to born asleep..but then I would have missed out on reality...as shitty as I can be..and I would have missed out oN understanding me..and how inter connected everything is..the true beauties of life..apprieciating the basic wonders that exist..I gave up false idols and now idolize nature and its creatue oddiies..like a couple of my neighbours(u know the ones that spend more time polishing their toys then trying to understand what their selfappointed masters are up too..haha
Goog post
If you don't wake up, Your the problem, not the thief...www.cattledum.com
---
"to those who are growing tired"
Jesus H Christ, what is this shit ?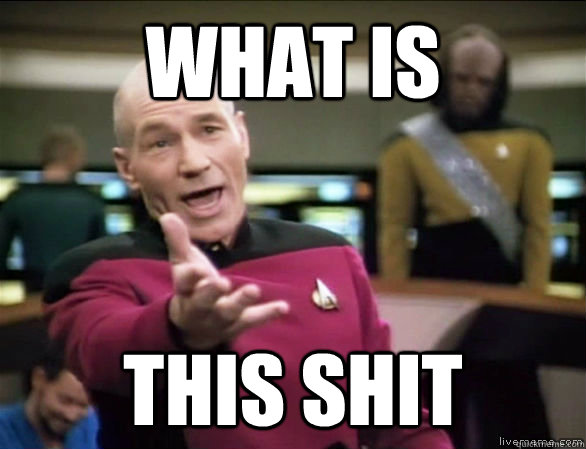 Have a fuckin' cup of coffee !
Now sound off you got a pair !
You disorganized grabastic pieces of amphibian shit !
fuckin' hippies
Antiwar.com
---
Posts: 1874
Joined: Sat Dec 11, 2010 9:32 pm
LOL
I know the voices in my head aren't real, but man, sometimes they have some really good ideas.
---
Posts: 1777
Joined: Wed Dec 17, 2008 1:21 pm
http://i.imgur.com/4dytt.gif
Yeeeeah!!! Never give up ho........boom, you're dead.
Five Finger Death Punch
"I'd rather you hate me, for everything I am
than ever love me, for something that I'm not
."
Lowsix wrote:Seriously dude..you're trash.
Always have been.
---
To those who grow weary and tired in life, change your routine, and your living space for starters too, carry too much baggage physically is just as emotional baggage does to the soul. Have a great declutter of your life, throw out those who make you feel miserable, and the stuff which is cluttering your home, a lick of new paint can do wonders too...
Above all else, know that as you see past the veil of the illusions to life, it will open new doors to expand your mind, to know also you are one of a very small percentage of the population who possesses a mind which is constantly searching for answers, your life is only limited by your mind.
We are not human beings on a spiritual journey, we are spiritual beings on a human journey; Stephen Covey.
EDIT, spiritual beings trapped in a human experience/prison.
---
---
Posts: 1874
Joined: Sat Dec 11, 2010 9:32 pm
back
I know the voices in my head aren't real, but man, sometimes they have some really good ideas.
---
Related topics

Replies
Views

Last post