Topeak Bikamper One-Person Bicycling Tent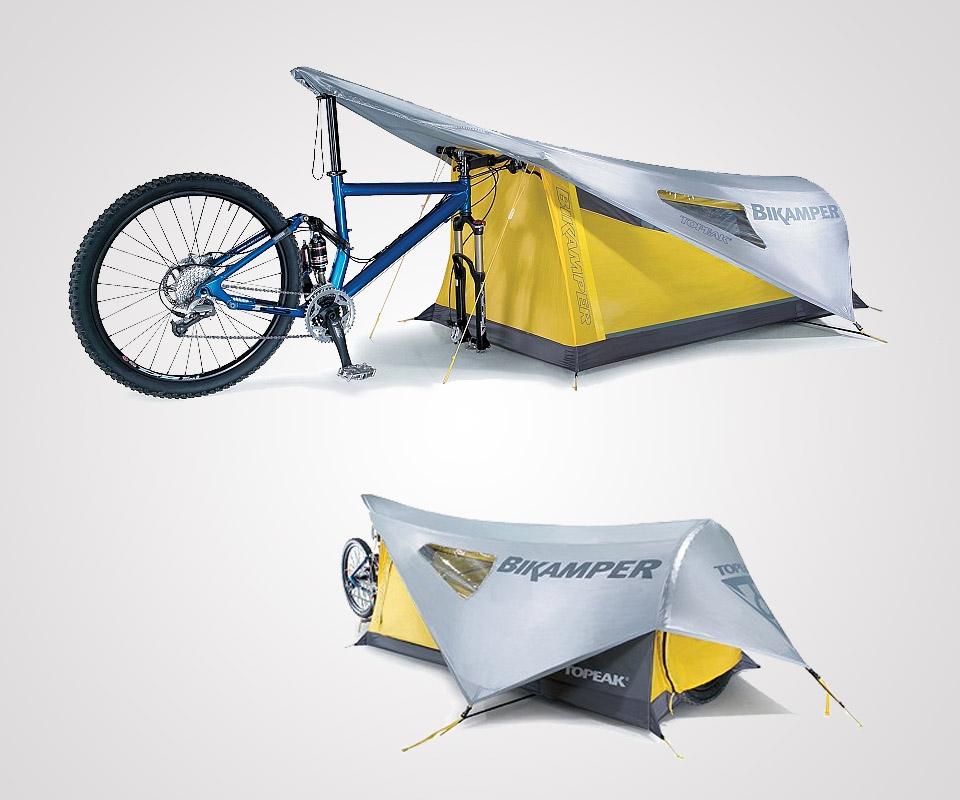 Sleep comfortably on long bike trips with the Topeak Bikamper one-person bicycling tent. The Bikamper is made of water-resistant, urethane-coated 45D ripstop nylon, and includes three mesh panels for ventilation and stargazing. As a result, you'll stay fully protected and comfortable in any weather condition. The tent also includes a fully waterproofed 70D ripstop nylon fly for additional protection on wet evenings. Best of all, the tent and fly pack packs down to a small, space-saving size and fits in a special stuff sack that straps to the handlebars. The Bikamper is an ideal choice for solo cyclists who love to explore.
Tentanic
Tired of slumming it in festival campsites? Sick of the modern trappings of today's caravans? Well don't look now, but a ludicrously opulent (and frankly spectacular) alternative has just appeared on the horizon. And there's room enough for everyone!
Exclusive to Firebox, Tentanic is your first class ticket to camping in style. A 1:2 scale replica of the world's most famous luxury liner, this easy-to-assemble tent will sleep up to 1000 of your friends. Far grander than the usual flimsy nylon offerings, Tentanic offers a hint of the high life whether you're bedding down at Glastonbury or halfway up a mountain.
The Watermelon Tent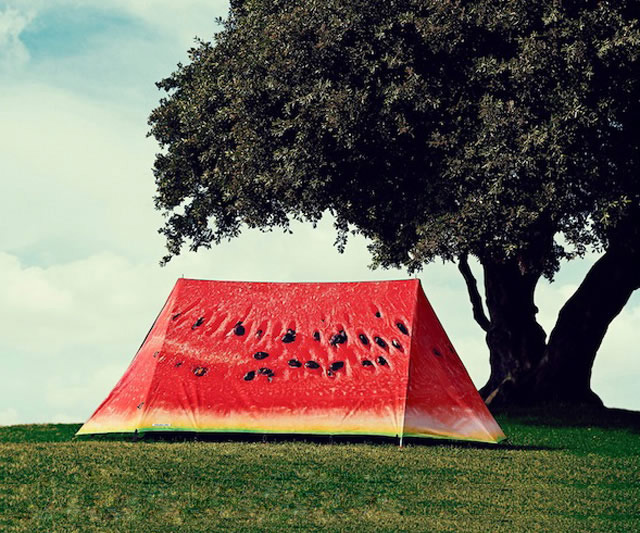 If you're seeking a refreshingly different tent, this will quench you thirst. Unfortunately, it doesn't count towards one of your five-a-day.
VW Camper Van Tent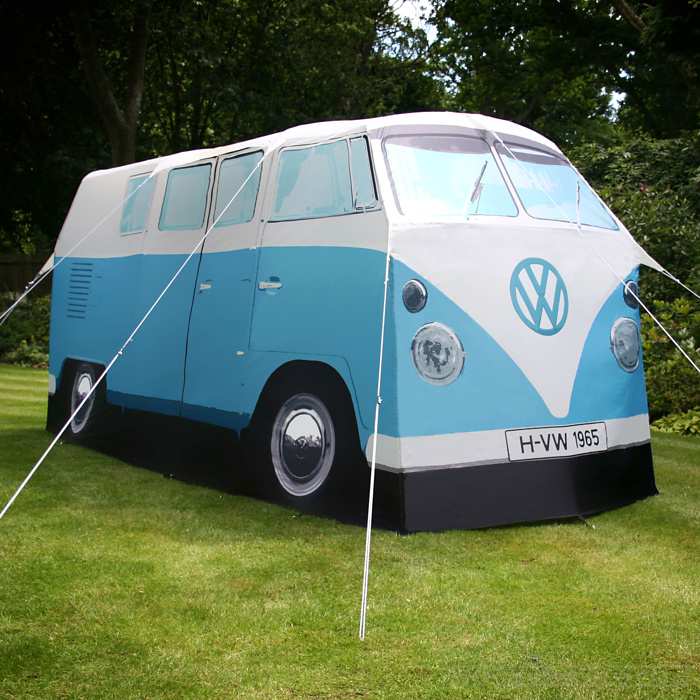 If you love music, mud and Mother Nature you're probably heading to a camp site at some point this summer. But why take shelter in some dull, conventional tent when you can recreate the Summer of Love in the hippie-tastic VW Camper Van Tent.
Officially licensed, this stunning four-man (or lady, natch) tent is a luxe, full-size replica of the iconic 1965 Volkswagen Camper Van synonymous with 60s counterculture. It's so evocative you can almost hear the Mamas and the Papas singing California Dreamin' every time you feast your eyes on its beautifully breadloaf-ish form. Indeed we half expected Mama Cass to tumble out when we first saw this groovy Vee-Dub. You'll be the envy of the campsite!
http://www.survival-tube.com/apps/blog/ ... ping-tents
---
---
Flecktarn wrote:a shop in bristol sells the v dub ones £299.00 nice but pricey
If I was a hippie I'd get it, but I'm not.
The bike tent is the best out of all of em.
Newearthman should get that for his "journey"
---
---
Flecktarn wrote:modern teepees are the way forward light weight but tons of space ,,a proper outdoors mans tent

some you can even take up the ground sheet and have a fire pit in them
I love teepees. The way they look and everything.
If I could, I'd make a permanent one in my backyard lol
---
i brought a 12 man teepee and it only weighs 2.7 kilos ,where as a family tent that size weighs 25+ kilos and the teepee packs small enough to be strapped to a pack where the family tent takes up a cars trunk ,
on e bay they got some great ones relay cheap and high spec water proof ,,i prefer them now over normal tents
---
---
Posts: 472
Joined: Sat Nov 06, 2010 12:07 am
It's all about the yurts, with a wood burner.
"There was madness in any direction, at any hour. You could strike sparks anywhere. There was a fantastic universal sense that whatever we were doing was right, that we were winning"
---
---
---
Related topics

Replies
Views

Last post