Posts: 10120
Joined: Wed Jul 01, 2009 9:10 pm
Location: Packing my stuff and moving to Denver like you should be doing
Some kind of tremor or event was felt from coast to coast and right up to Alaska, and there is some very strange activity happening from what I can tell in Virginia and Maine.
IU/HRV, Harvard, Massachusetts, USA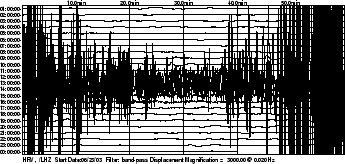 IU/ANMO, Albuquerque, New Mexico, USA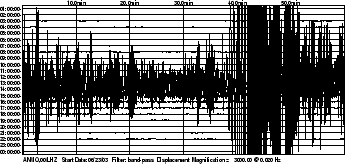 IU/HKT, Hockley, Texas, USA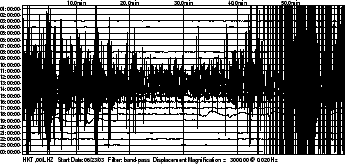 IU/CCM, Cathedral Cave, Missouri, USA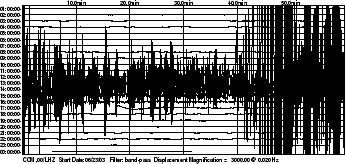 IU/COR, Corvallis, Oregon, USA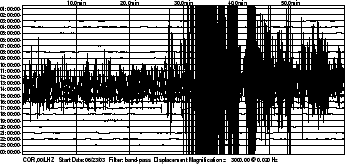 IU/DWPF,Disney Wilderness Preserve, Florida, USA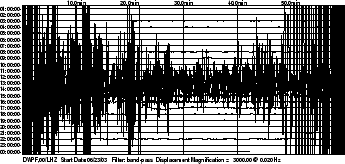 Look at these site's you can plainly see with your own eye's
http://zetatalk.com/index/jun23.htm
http://aslwww.cr.usgs.gov/Seismic_Data/heli2.shtml
FAIR USE NOTICE.
Section 107 of the US Copyright Law. In accordance with Title 17 U.S.C. Section 107, . http://www.law.cornell.edu/uscode/17/107.shtml

---
Earth is just burping a bit... nothing to worry
---
Posts: 588
Joined: Thu Aug 12, 2010 12:15 am
Location: Halling UK
I wonder what is going on there then? Has there been any mention of it on the news at all?
"People spend all their lives worrying that something will happen to them. Eventually they end up in their final days of life. When suddenly they realize they've spent so much time worrying. They infact never lived at all". -Myself
---
Posts: 9348
Joined: Thu Jun 03, 2010 11:08 am
something big that is for sure
---
this is exact time i was taking a dump.. sry for all that strange readings.
---
Posts: 614
Joined: Sun Sep 19, 2010 12:27 pm
i live near disney preserve and felt nothing.
---
Posts: 11855
Joined: Wed Apr 22, 2009 2:08 am
wow this is crazy stuff.
i live in colorado and have not felt anything.
i got all all caught up in what he was saying..is this you sav?
---
Posts: 32
Joined: Fri Aug 13, 2010 4:58 pm
USGS doesn't look too weird.
*Don't look at me, I just got here*
---
http://hisz.rsoe.hu/alertmap/index2.php
tech disaster in utah they be testing something i tell thee made earthquakes it did 2
http://www.youtube.com/user/smokeydogsmokey
When people are sat on something you want you make them an enemy
---
Posts: 9330
Joined: Fri May 14, 2010 6:03 pm
Location: Inside You.
The firework display the US will get will be priceless, a real Kodak moment
Sadly it will be last thing most US people see before their retinas are burned into the backs of their skull and their skin starts to smell like KFC.
Not only that but it will cause untold damage throughout the world as a 2 year nuclear winter would be the side effect, crops, weather, (bad weather), planes unable to fly intruemtation unable to function at 100% in terms of elctronics the list goes on...
And for teh lulz, click the next one I posted yesterday (sorry to spam DTV)
Censorship debunking & disinformation, it's all in a days work.
---
Related topics

Replies
Views

Last post