One of the most controversial tools ever used in spirit communication, a tool that is still used today, is a simple wooden board. It comes in many different sizes, with a variety of beautifully painted scenes and symbols.
Yet they all share certain characteristics: located somewhere on the surface of these boards are the words "Yes", "No" and "Goodbye", the letters A through Z. and the numbers 0 through 9. With this board comes a pointer called a planchette. The planchette is a triangular or heart-shaped device that will point to the letters, numbers or words, spelling out phrases, names and dates. The planchette actually predates these boards. Planchettes were originally used with a pencil attached for automatic writing (a method used a lot during the spiritualist movement). But now the planchette and this board go hand in hand. This board goes by many names such as a talking board, a witch board, or a spirit board. But most of us know it as the Ouija board.
The Ouija board is quite possibly the most infamous tool used in paranormal research. I would venture to bet that most people reading this have heard a terrifying story that has either happened to a friend or a friend of a friend that involves the Ouija board. But when was the Ouija board created? What's the history of this fascinating tool of devilish mischief? Was it constructed under candlelight in a dark dungeon sometime in the Dark Ages? Or maybe it was created by a witch who practiced black magic and satanic rituals. Many will be surprised to learn that the Ouija board is fairly young and it was made as a novelty item.
On May 28th 1890, a patent was filed by three individuals: Elijah Bond, Charles W. Kennard and William H. A. Maupin. The patent was for a novelty item developed by The Kennard Novelty Company, and the first boards were stamped February 10, 1891. Kennard was the one who named the board Ouija. People say the name Ouija means yes-yes because oui is French for yes and ja is German for yes, but Kennard claims to have named Ouija after an Egyptian word for good luck. In all actuality the word scarab means good luck in Egyptian (or Arabic) and not the word Ouija. The story goes the board itself repeatedly told Kennard that Ouija meant good luck in Egyptian and the name just stuck. The company only produced the Ouija board for fourteen months but kept corporate control until 1898.
In 1898 the Ouija board was appointed to a man that would revolutionize the board's history, William Fuld. It was this man who said that he invented the board and that the name meant yes-yes. In 1919 Fuld bought the remaining rights and sold millions of these boards along with other toys. Sadly Fuld would die from a horrible accident falling from his company rooftop while supervising a flag pole replacement. This didn't stop Fuld's children from taking over the business or the production of Ouija boards. In 1966 the business was sold to Parker Brothers who still own the rights today.
So what happened? When did the Ouija Board get associated with evil? Click to learn more
http://quasi-mundo.com/2012/04/truth-ab ... uija-board
---
weegeee boards are a gateway to your own subconcious, your finger is on the planchett not the devils not god YOUR FINGER your subconcious, a had one my dad broke it and threw it in the bin ,i liked it never got possesed if you dont touch the planchett it dosent move THE EXORCIST was to keep the roman catholicks in fear scared me and im a nonbeliver !!!
---
---
Ouija Board are relay Victorian parlor games and the story's and hype from the time still carry's on to this day they are no more harmful than monopoly ,Ouija Board were often used with seances and during these you would get apparitions all fake of course but it fooled the public of the day and a industry was born from it ,so you could own your own board ,the only fear you should have about the board is people think its real and if they believe that avoid them
---
Posts: 10065
Joined: Wed Jul 01, 2009 10:10 pm
Location: Packing my stuff and moving to Denver like you should be doing
Dude if you really want to feel the dark power of the Ouija

Get 5 friends togather turn out the lights fire up a red candel and start the ouija session calling forth the spirit of the Ouija Board

ZOSO yes that zoso from the famed Led Zep aka Jimmy Page,

PS I would advise you not to do this in your own home
FAIR USE NOTICE.
Section 107 of the US Copyright Law. In accordance with Title 17 U.S.C. Section 107, . http://www.law.cornell.edu/uscode/17/107.shtml

---
we all use to do Ouija Board as teens and the only bad thing that ever happened was getting drunk then sick its a frame of mind ,things will happen if you want them to ,but usually at the hand of someone who wants drama and attention
---
---
---
Posts: 5734
Joined: Sat May 14, 2011 10:00 pm
Location: Arulu
Everybody knows you need a hexagram, some black cock blood (chickens for you perverts), and black candles to summon spirits.....NOOBS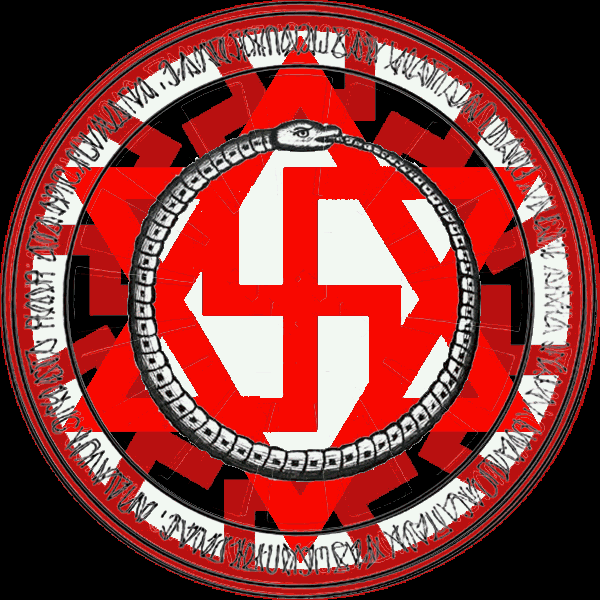 Boondox681 wrote:GO TEAM MERMAID

Do you believe in the existence of Mermaids?
---
---
Related topics

Replies
Views

Last post