Turkey: Bird accused of spying for Israel 'innocent'
X-ray test reveals kestrel with tag reading '4311 Tel Avivunia Israel' not carrying microchips, Hurriyet reports
Ynet
Published: 07.26.13, 14:41 / Israel News
Turkish authorities have "cleared a renegade bird captured in the Ağın district of the eastern province of Elazığ on suspicions of working for Israel's state-of-the-art intelligence agency," the Hurriyet newspaper reported Friday.
According to the report by the Turkish newspaper, residents of Altınavya village became suspicious that the little kestrel could be more than a bird that lost its way when they found it wore a metallic ring stamped with the words "24311 Tel Avivunia Israel," and delivered it to the district governorate.
The bird Turkey suspected was carrying microchips
Local authorities submitted the bird to careful medical examinations to ensure that it did not carry microchips. An X-ray test carried out at Fırat University in Elazığ finally convinced the authorities that the bird was "just a simple specimen of Israeli wildlife," Hurriyet reported, adding that the bird had been registered under the name "Israeli spy" by medical personnel.
Tagging birds is a common practice in ornithology as it helps scientists track bird migration routes.
"Following the tests, the authorities decided not to press official charges and the falsely accused bird was free to fly away," the report said.
http://www.ynetnews.com/articles/0,7340 ... 79,00.html
........................................

---
causus belli avoided...
Antiwar.com
---
Posts: 1278
Joined: Sun Sep 16, 2012 12:21 pm
Location: "In life's litter tray......"
and these people think 'conspiracy theorists' are paranoid!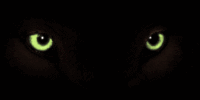 ---
Harbin wrote:causus belli avoided...
we still have the Saudi incident to keep us in the twilight
Saudi Arabia captures Israeli 'spy vulture'

Saudi Arabian security services have captured a vulture that is suspected of being a Mossad spy sent over by Israel to gather information about the country.

The large bird, which was carrying a GPS transmitter and a tag bearing the identification code R65 from Tel Aviv University, strayed into rural Saudi Arabian territory at some point last week, according to a report in the Israeli daily Ma'ariv.

Residents and local reporters told Saudi Arabia's Al-Weeam newspaper that the matter seemed to be linked to a "Zionist plot" and swiftly alerted security services. The bird has since been placed under arrest.
........................................

---
Webcat wrote::lol: and these people think 'conspiracy theorists' are paranoid!
bloody Zionist bird... she fooled everybody and now she gonna come back as a hero...
........................................

---
It really gets funny when you see that governents around the world are more paranoid then any tin hAttter out there(agree with webcat) but you think by now they would all just realize they are all lieing to eachother and leave the birds alone...you dont need a bird to tell you this world is run by a bunch of vultures...
If you don't wake up, Your the problem, not the thief...www.cattledum.com
---
Related topics

Replies
Views

Last post